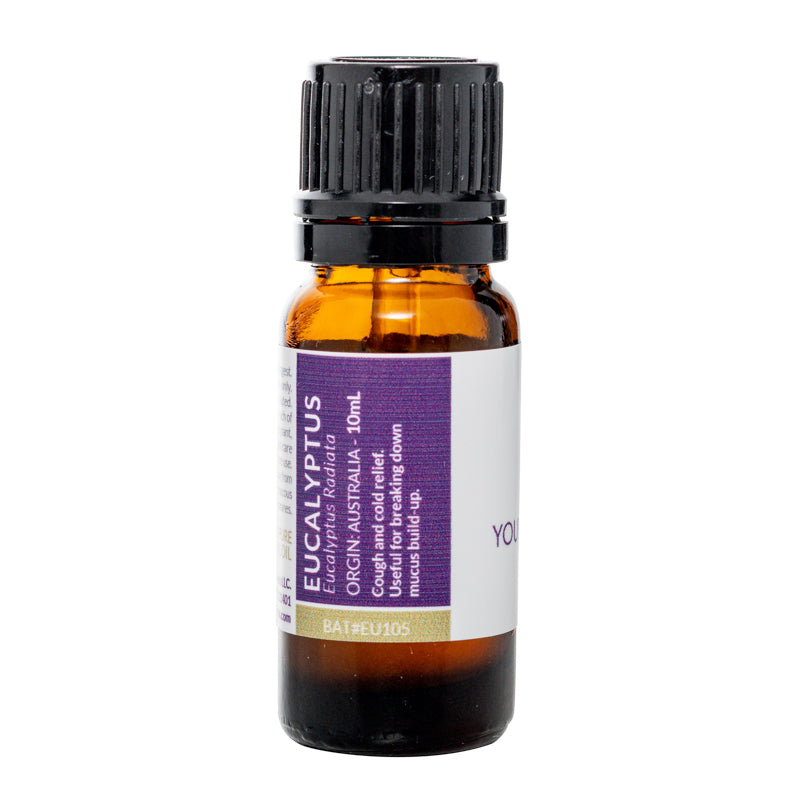 Eucalyptus radiata
Country of Origin: Australia
Botanical Source: Leaves
Why Eucalyptus essential oil is GREAT:
Clean, freshen and deodorize your home naturally with Eucalyptus - this is just the beginning of this wonderful oil. Eucalyptus radiata also helps break down mucus buildup so great for coughs and colds. It also helps ease muscular pain.
This extremely popular oil helps fight air borne germs when used as a spray or diffused. Its distinctive aroma lifts the spirits as well. It is a household staple.

Eucalyptus has a distinct fresh aroma. We chose Eucalyptus radiata because it is considered the most appropriate eucalyptus oil for general use. It is also known as Eucalyptus australiana - one of the most sort after types in Australia.
How We Use It!
In our studio Eucalyptus is blended with Peppermint to create our Eucalyptus and Peppermint massage oil blend. This blend has helped countless enhance their massage experience  while relieving muscle aches and pain. It has been on our menu since 2010.

Eucalyptus is an all-star ingredient in one of our biggest selling items, All Clear
It is not unusual to smell the glorious aroma when you walk through our doors, we love to diffuse this oil. And our fabulous Eucalyptus Laundry Wash is of course, 100% pure Eucalyptus. - in house only. 

Eucalyptus essential oil is also used in our holistic facials. We use it as aroma enhancing in our compresses, as an anti-bacterial or a cooling agent.

Eucalyptus  oil can be used in a diffuser and topically when diluted. If you are interested in this oil but not sure how to use it at home we will be happy to help you. Give us a call.  
Blends Well With: 
Chamomile, Geranium, Ginger, Lavender, Lemon, Peppermint, Rosemary
Fragrance: 
Top note. a distinctive aroma. clear and sharp. Slight citrus overtones. 
Cautions: May be a skin irritant. Avoid topically during pregnancy.