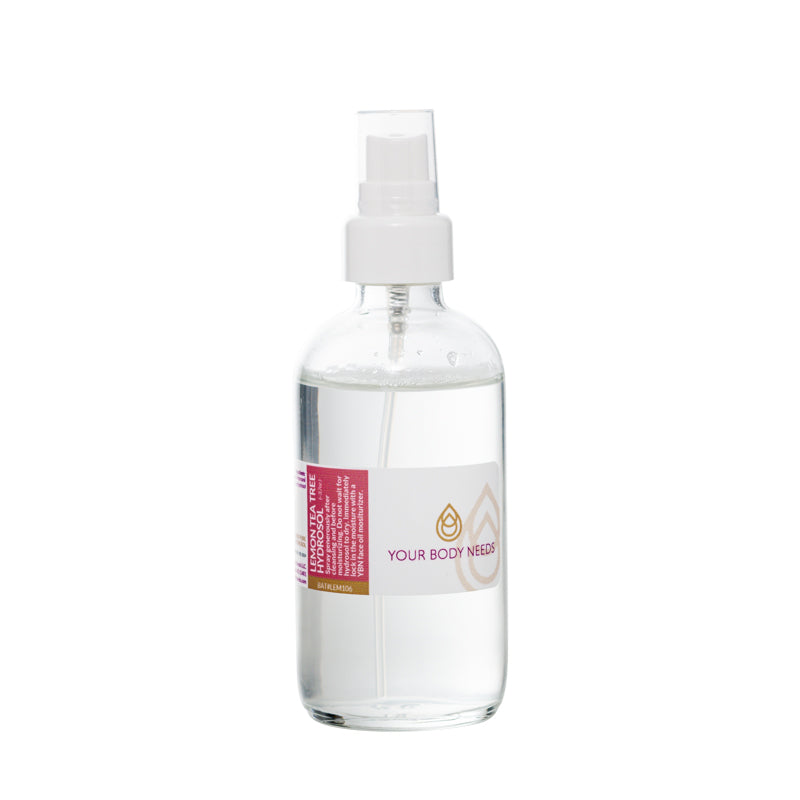 Lemon Tea Tree Hydrosol - 100% Pure

Botanical: Leptospermum Petersonii

Lemon Tea Tree hydrosol is a refreshing skin toner. Excellent choice for acne prone or oily skin. It is a gentle astringent with antibacterial properties which help purify skin while maintaining hydration.  It is uplifting and cheerful.

Lemon Tea Tree hydrosol may also be used as a body splash and as a replacement for water in masks, lotions and creams.
Our hydrosols come in 4 oz glass spray bottles.