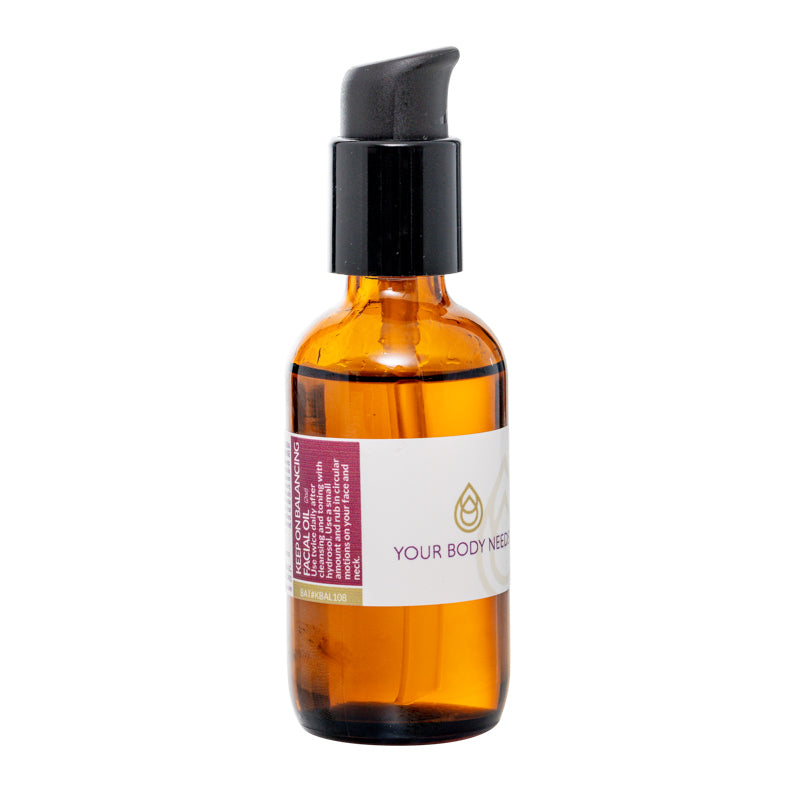 If you have good balanced skin then you'll want to Keep On Balancing with this wonderful formulation suited for skin that is not too oily or too dry. This blend will help you maintain your moisture from within. Use this with any hydrosol of your choice however  geranium, frankincense and rose may be the best options for you. 
Ingredients: No additives, No synthetics, No parabens, No preservatives.
Essential Oils: Lavender, Geranium, Rosemary
Plant Oils: Rosehip, Jojaba Evening Primrose.
YOUR TWICE DAILY CLEANSING ROUTINE
STEP ONE: CLEANSE (goats milk soap or gel cleanser)
STEP TWO: TONE WITH HYDROSOLS (must do step if using face oils)
STEP THREE: MOISTURIZE WITH Keep On Balancing FACE OIL (apply before hydrosol dries. You want to lock in the moisture)