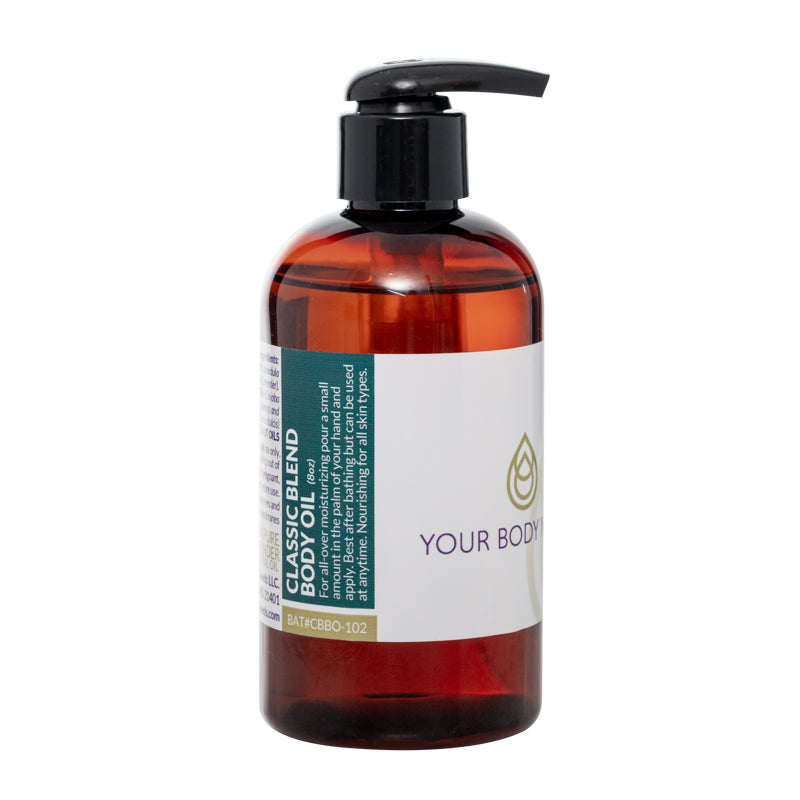 Our Classic Blend Body Oil is the perfect all-over body moisturizer for all skin types.
All-natural, absorbs within minutes, and leaves skin soft and supple - not greasy.
Made with:
Pure Almond Oil, Jojoba Oil, and Lavender essential oil.
Directions:
After shower, sun, or anytime - pour a small amount into the palm of your hand and apply in circular motions all over the body. Use daily.
Ingredients:
Prunus amygdalus (Sweet Almond Oil), Simmondsia chinesis (Jojoba Oil), pure essential oils of Lavandula angustifolia (Lavender).