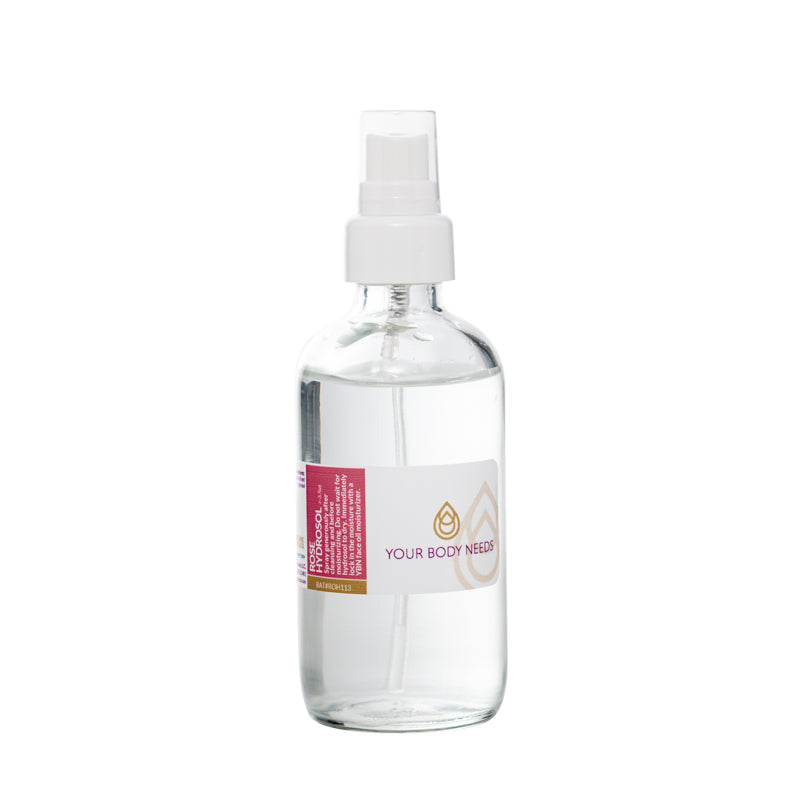 Rose Hydrosol - 100% Pure

Botanical: Rosa Damascena

Rose hydrosol is truly a favorite among our team and customers. When used as a skin toner it never disappoints. Just like the essential oil, rose hydrosol may be used for all skin types - it is hydrating, toning and helps balance skin. It is a gentle astringent. It's antibacterial properties help with acne prone skin and its known to be useful for sensitive skin types and for mature skin.
Rose hydrosol may also be used as a body splash and as a replacement for water in masks, lotions and creams.
Our hydrosols come in 4 oz glass spray bottles.