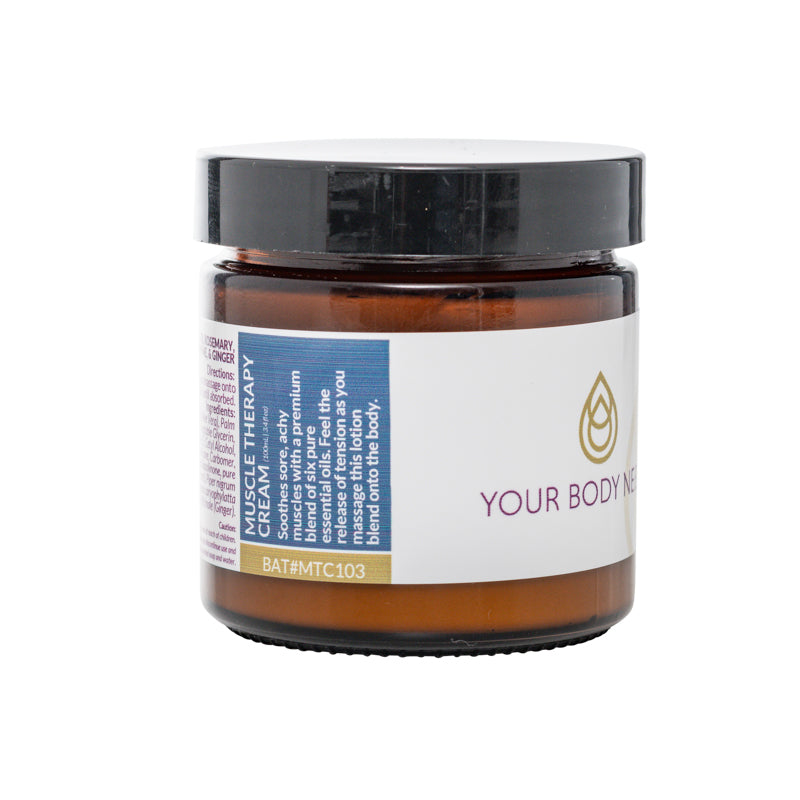 Feeling like you need some muscle tension relief? Our wonderful Muscle Therapy Cream has the essential oils of Ginger, Black Pepper, Clove, Thyme, Rosemary and Peppermint to help you get back to feeling yourself again. 
Directions:
After exercise or whenever soreness occurs - apply in circular motions to area. Keep the area warm after application.
Ingredients:
Organic Herbal Infusion, Organic Aloe barbadensis leaf juice (Aloe Vera), Palm Oil, Stearic Acid, Prunus amygdalus dulcis (Sweet Almond Oil), Kosher Vegetable Glycerin, Retinyl palmitate (Vitamin A), Tocopheryl acetate (Vitamin E), Cetyl Alcohol, Stearyl Alcohol, Glycerin Stearate, PEG-100 Stearate, Dimethicone, Carbomer, Sodium Hydroxide, Allantoin, Phenoxyethanol, Methylisothiazolinone, Essential oils of Peppermint, Black Pepper, Rosemary, Clove Bud, Thyme and Ginger.