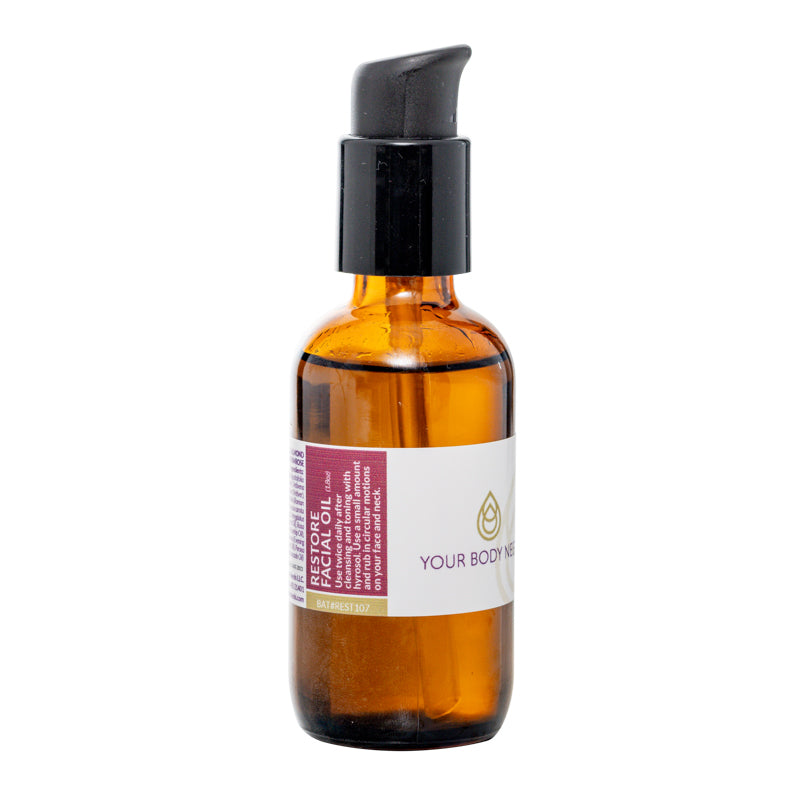 An expert blend of pure plant and essential oils which will boost your skin's moisture retention.  Formulated for dryer skin this combination of rich plant oils will help plump your skin as well as bring back your balanced healthy glow.  If you feel your skin is dryer than it should be then this blend is the answer for you.
Use this together with hydrosols of frankincense or rose. These will be the the best options for you.
Ingredients: No additives, No synthetics, No parabens, No preservatives.
Essential Oils: Lavender, Vetiver, Roman Chamomile
Plant Oils: Rosehip, Avocado and Evening Primrose, Almond Oil
YOUR CLEANSING ROUTINE
STEP ONE: CLEANSE ( gel cleanser)
STEP TWO: TONE WITH HYDROSOLS (must do step if using face oils)
STEP THREE: MOISTURIZE WITH Restore FACE OIL ( apply before hydrosol dries. You want to lock in the moisture)