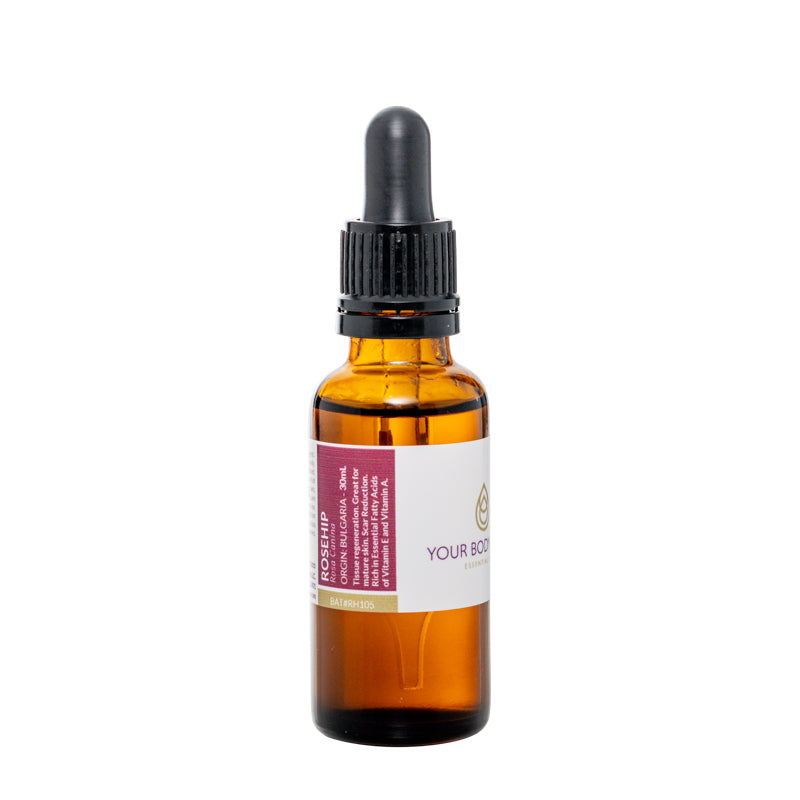 Rosehip Carrier Oil
Virgin Organic, Unrefined. 
Scientific Name:  Rosa canina
Plant Part: Rosebush seeds
Country of Origin: Bulgaria
Incredible carrier oil for skin. Has been used for its tissue regenerative properties for decades, popular carrier oil for help with reducing wrinkles and for slow the natural process of skin-aging. Rosehip has been used for scar reductions. This carrier is high in linoleic and linolenic fatty acids and is rich in Retin A. 
Use Rosehip alone for to help reduce visibility of scars or apply to the face daily to help keep your skin youthful and glowing. Our rosehip is unrefined and organic - it has deep golden orange hue coloring - you can almost see the richness of nutrients just by looking at its golden color. It has a slight nutty aroma. The 1oz bottle comes with a dropper. 
 This statement has not been evaluated by the FDA. This product is not intended to diagnose, treat, cure, or prevent any disease.
For more larger quantity, call 443 214 5166.