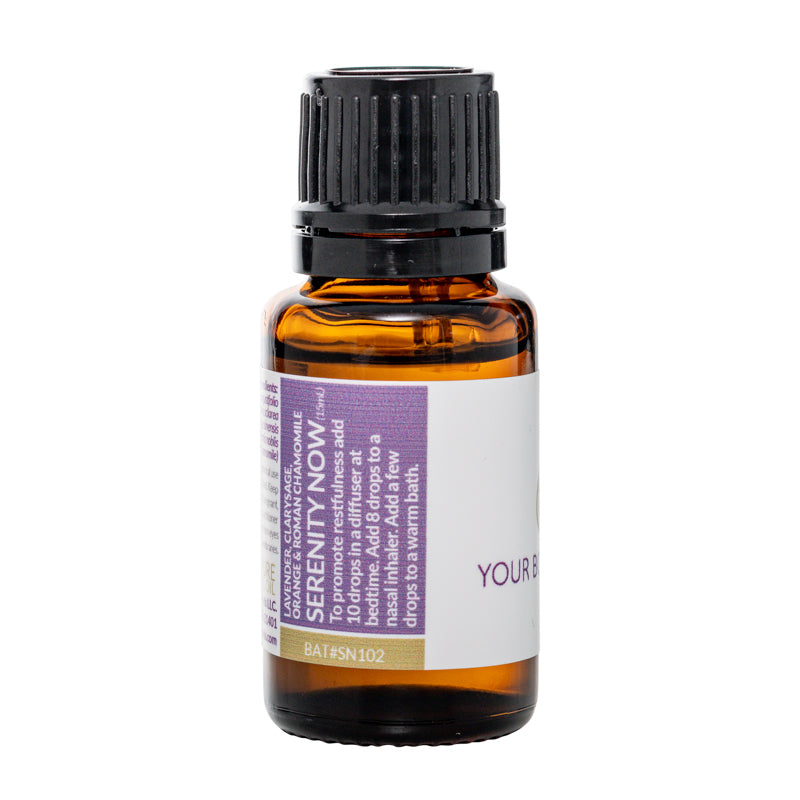 Sleep solidly and stay refreshed throughout the day with Your Body Needs...  formulated Serenity Now.  Made with 100% pure essential oils, this blend will impress you with its gentle yet effective aroma.
*NEW FORMULA* Ingredients:
A blend of the essential oils of: Lavender, Clarysage, Orange and Chamomile roman. 15ml.
1) Add 8-12 drops in an aromatherapy nebulizer before bed-time.
2) Add 3-5 drops on a cosmetic pad. Breathe in the aroma.
3) Add 6-8 drops in a warm bath tub.
4) Add 3 drops to chest and/or external nasal area just before bedtime. Dilute in 1/2 teaspoon of carrier oil if necessary.