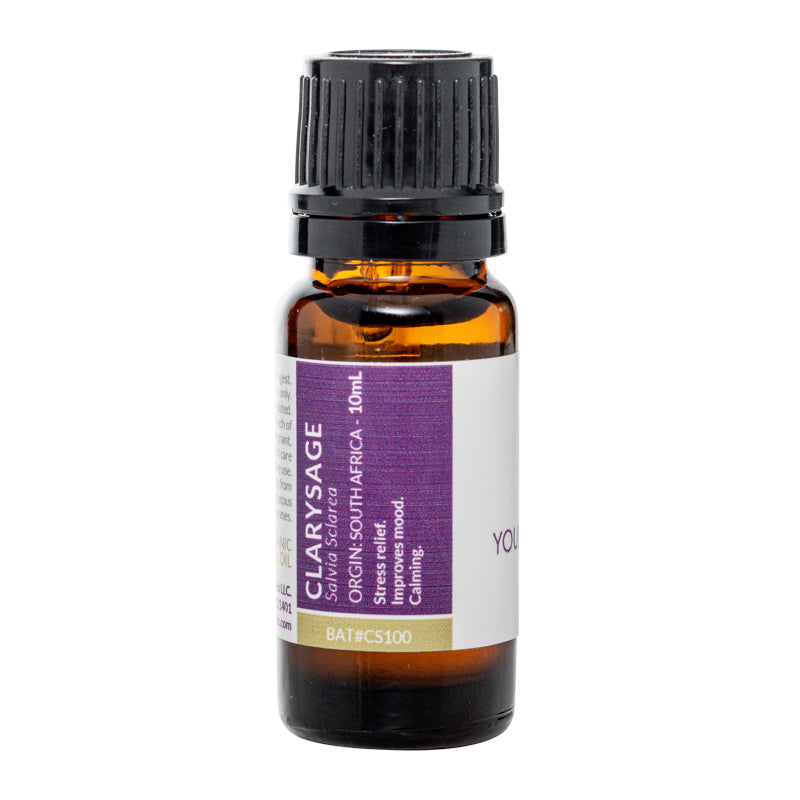 Salvia sclarea
Country of Origin:

 
India
Botanical Source: 
Flowering tops and leaves
Why Clary Sage essential oil is GREAT:
An ideal oil for balancing the mind and lifting spirits. Calming and clarifying, Clary Sage oil is used to promote tranquility.  It particularly blends well with other oils for the most alluring aromas. Excellent oil to regenerate skin cells and help with beautifying mature skin. Also very helpful in easing discomfort from menstrual issues and hot flashes.

How We Use It!
In our studio Clary Sage has been one of the key essential oils in our Total Calm blend during massages. This blend has helped countless enhance their massage experience and has been a mainstay blend since 2010. We love Clary Sage so much it is an ingredient in our Peace stick and our Serenity Now synergy blend.

Clary Sage essential oil is also used in our holistic facials. We use it to help rejuvenate tired skin and at times troubled skin. Clary Sage is an ingredient in our ever popular Fifty Is The New Thirty moisturizing face oil

Clary Sage oil can be used in a diffuser and topically when diluted. If you are interested in this oil but not sure how to use it at home we will be happy to help you. Give us a call.  
Blends Well With: 
Eucalyptus, Geranium, Jasmine, Lavender, Lemon, Orange, Peppermint, Rosemary, Thyme
Fragrance: Middle note; a sweet, nutty herbaceous scent.
Recipe: Blend with lavender and lemon to restore clarity. Start with equal drops and customize from there. Take deep breaths and inhale the aroma. 
Cautions: Avoid if pregnant. Can induce a narcotic effect; care should be taken with amounts used.