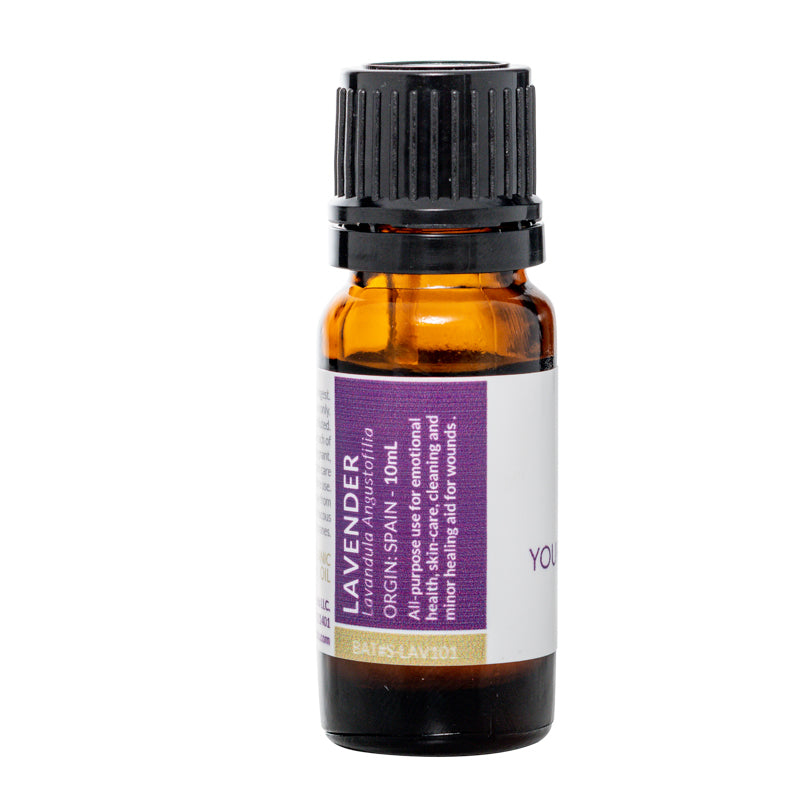 Lavandula angustifolia, Orangic
This beautiful oil is grown and distilled in Spain. It smells delightful and has the same qualities you expect from a beautifully produced lavender.
Country of Origin: Spain
Botanical Source: Flowering tops, organic
Why Lavender essential oil is GREAT:
Stunningly versatile, lavender is by far the most popular essential oil in the world. Lavender is thought to have a soothing and calming effect on the mind. It is widely known for it's calming properties and may aid in creating restful sleep. It is thought to bring relief to stressful situations and to aid with managing minor tension headaches. Lavender makes a wonderful contribution to skin and beauty treatments as it helps restore and balance the skin. It is also soothing to minor cuts and burns. With it's glorious aroma this essential oil will never go out of style.
How We Use It!
In our studio Lavender is blended with Chamomile to create our Chamomile and Lavender massage oil blend and our stand alone Lavender blend.  These blends have helped countless enhance their massage experience  while relieving muscle aches and pain. It has been on our menu since 2010.
Our Spanish Organic Lavender is an ingredient in our very popular Facial Cleanser Gel
Lavender essential oil is also used in our holistic facials. We use it as aroma enhancing and for all skin types.

This oil can be used in a diffuser and topically when diluted. If you are interested in this oil but not sure how to use it at home we will be happy to help you. Give us a call. 

Blends Well With: 
Chamomile, Clary Sage, Eucalyptus, Frankincense, Geranium, Lemon, Lemongrass, Orange, Peppermint, Rosemary, Tea Tree, Ylang Ylang
Fragrance:
Middle to top note; sweet and fresh, light floral.
Cautions: none known