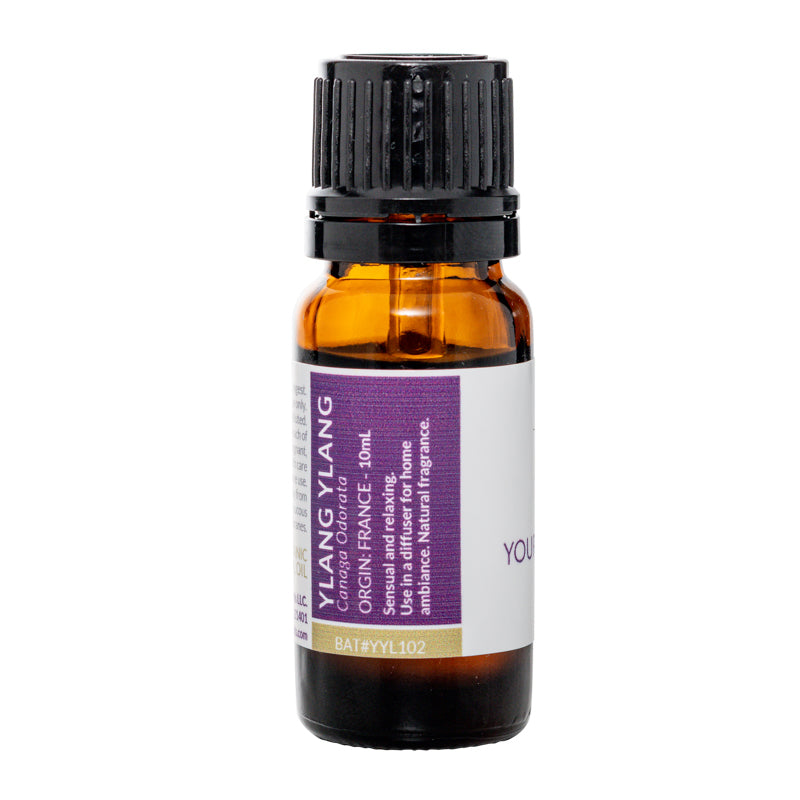 Cananga odorata
Botanical Source: 
Flowers, Madagascar
Organic

Why Ylang ylang essential oil is GREAT.
Ylang ylang's  strong, uplifting, floral scent will relax your frazzled nerves..  Extremely exotic and delightful, many fall in love with its allure. It reduces stress and anxiety. It is associated with sensuality and often referred to as an aphrodisiac. It will instill a quiet sense of confidence. This oil blends well with other oils.  A single drop can be placed on your wrists and neck as a lovely perfume.
How We Use It!
In our studio Ylang Ylang has been one of the key essential oils in our Total Calm blend during massages. This blend has helped countless enhance their massage experience and has been a mainstay blend since 2010.

Ylang ylang  oil can be used in a diffuser and topically when diluted. If you are interested in this oil but not sure how to use it at home we will be happy to help you. Give us a call.  
Blends Well With: 
Lemon, eucalyptus,  orange, ginger, sandalwood, jasmine, neroli, chamomile roman, clarysage, grapefruit, tea tree, lavender
Fragrance:
Base to middle note; intensely floral, exotic, powerful, strong. Not subtle. Lingers on the skin.
Cautions: Maybe a skin irritant.