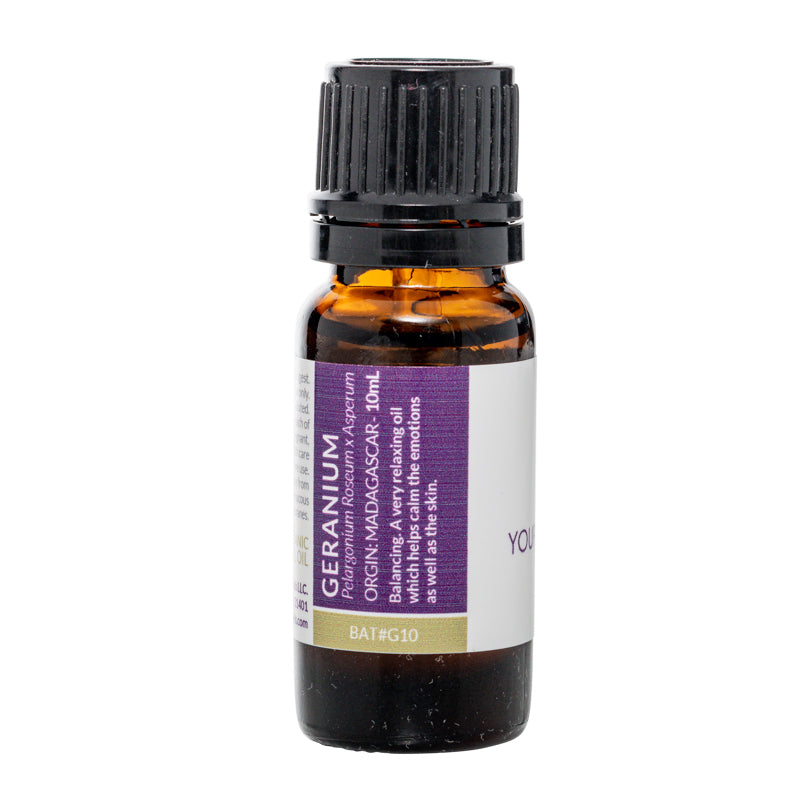 Pelargonium graveolens
Country of Origin: Egypt
Botanical Source: Blooms and flowering tops
Why Geranium essential oil is GREAT:
If your body needs geranium, you will know it the minute you smell it. A healing oil that stimulates the lymphatic, nervous and hormonal systems. It is beneficial for alleviating fluid retention and wound healing. Geranium is popular in skincare for either dry, oily or combination skin. Really, all skin types. Geranium is the go-to oil to help relieve the symptoms of PMS.
How We Use It!
Geranium essential oil is also used in our holistic facials. We use it for aromatic enhancement and for all skin types. Geranium is an ingredient in our ever popular Keep On Balancing moisturizing face oil

Geranium oil can be used in a diffuser and topically when diluted. If you are interested in this oil but not sure how to use it at home we will be happy to help you. Give us a call.  
Blends Well With: 
Chamomile, Clary Sage, Frankincense, Ginger, Jasmine, Lavender, Lemon, Lemongrass, Neroli, Orange, Peppermint, Rose, Rosemary, Sandalwood, Ylang Ylang

Fragrance:
Middle note; floral, sweet rose-like, leafy. It becomes very sweet as it evaporates.
Cautions: May irritate sensitive skin. Avoid in early pregnancy.