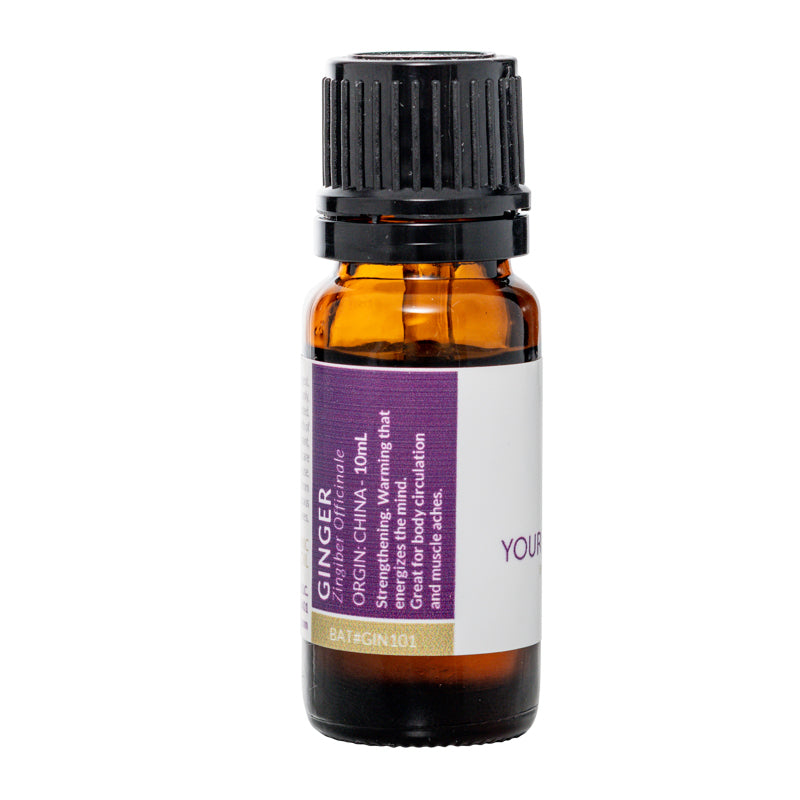 Zingiber officinale
Country of Origin: China
Botanical Source: Fresh root
Why Ginger is GREAT:
An ideal oil to get the body moving. With its warming properties it is helpful with circulation. Used for muscular aches or arthritis pain. Can be used in compresses for colds, flu, arthritis or joint pain.  Ginger helps if your digestive system is sluggish.

Inhaled Ginger can be very comforting. Helps with peace of mind for people.
How We Use It!
In our studio Ginger has been one of the key essential oils in our Muscle Rub blend during massages. This blend has helped countless enhance their massage experience and has been a mainstay blend since 2010.

Ginger is also an ingredient in our famous Muscle Therapy Cream , one of our longest running items on our product line.

Ginger oil can be used in a diffuser and topically when diluted. If you are interested in this oil but not sure how to use it at home we will be happy to help you. Give us a call.  
Blends Well With: 
Eucalyptus, Frankincense, Geranium, Jasmine, Lemon, Neroli, Orange, Rose, Rosemary, Sandalwood, Ylang Ylang

Fragrance:
Middle to top note; warm and spicy. It smells a little sweeter than the fresh ginger. Starts as a top not, but it becomes slightly more robust as it evaporates.
Cautions: May irritate sensitive skin.