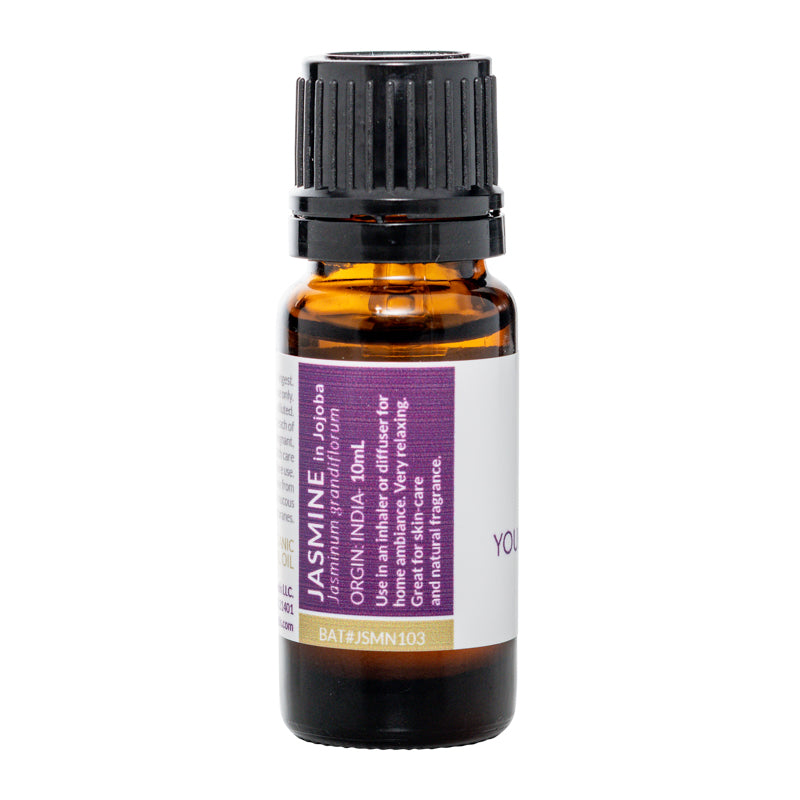 Jasminum grandiflorum in jojoba (5% dilution)

Botanical Source:
India

Why Jasmine essential oil is GREAT:
An extremely aromatic essential oil, jasmine instills optimism and confidence. Wonderful for relieving nervous anxiety. Jasmine is great for adding to your beauty treatments as it can soften dry and irritated skin. Our Jasmine is bottled in-house at a 5% dilution rate in organic jojoba. This is a higher dilution rate than industry standard for this high quality oil making our Jasmine essential oil exquisitely aromatic.

How We Use It!
Our Jasmine essential oil is a favorite in our holistic facials. We use it to help rejuvenate tired or dry skin. Jasmine essential oil is suitable for all skin-types but mostly dryer skin. It is a popular stand-alone essential oil to combine with our Rosehip carrier oil

Blends Well With: 
Rose, neroli, geranium, lavender, clarysage, sandalwood, lemon, chamomile roman, clove, ginger, black pepper
Fragrance:
Deep, musky aroma. Intensely floral.   Very popular fragrance in skin creams and perfumes.
Cautions: none known.