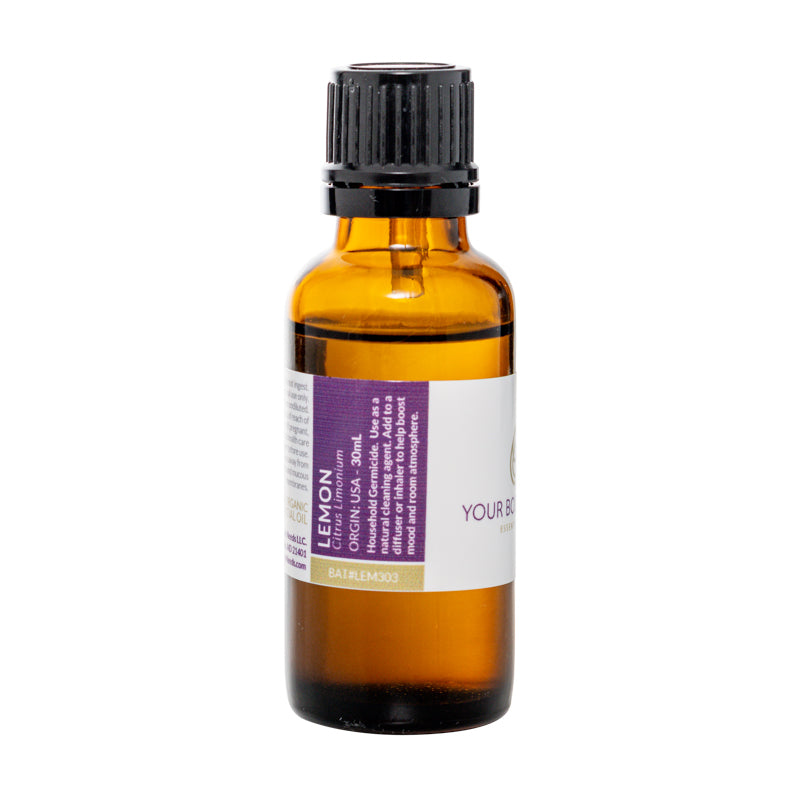 Citrus limonum, Organic
Botanical Source: 
Fresh fruit peel, USA.
Organic
Why Lemon essential oil is GREAT:
Lemon oil lifts the spirits and overcomes fatigue. It helps clear  the mind and puts you back on track if you feel emotionally congested.  It is a powerful antiseptic, antiviral and antiseptic. Lemon purifies the air and helps treat symptoms of a cold and flu. It is great for your body's circulation and is also useful for troubled skin and mature skin.

How We Use It!
In our studio Lemon essential oils has been added to our personal cleaning formulas for in-house cleaning. 

Lemon essential oil is an important ingredient in our ever popular All Clear
This essential oil is also used in our holistic facials. We use it for its uplifting and antibacterial properties.

Lemon oil can be used in a diffuser and topically when diluted. If you are interested in this oil but not sure how to use it at home we will be happy to help you. Give us a call. 

Blends Well With: 
Eucalyptus, geranium, ginger, lavender, neroli, orange, peppermint, rose , sandalwood, tea tree, ylang ylang, chamomile roman, clove
Fragrance:
Top note sharp, fresh smell. Zesty.

Cautions: Phototoxic - it can irritate the skin if exposed to strong sunlight. May be a skin irritant.