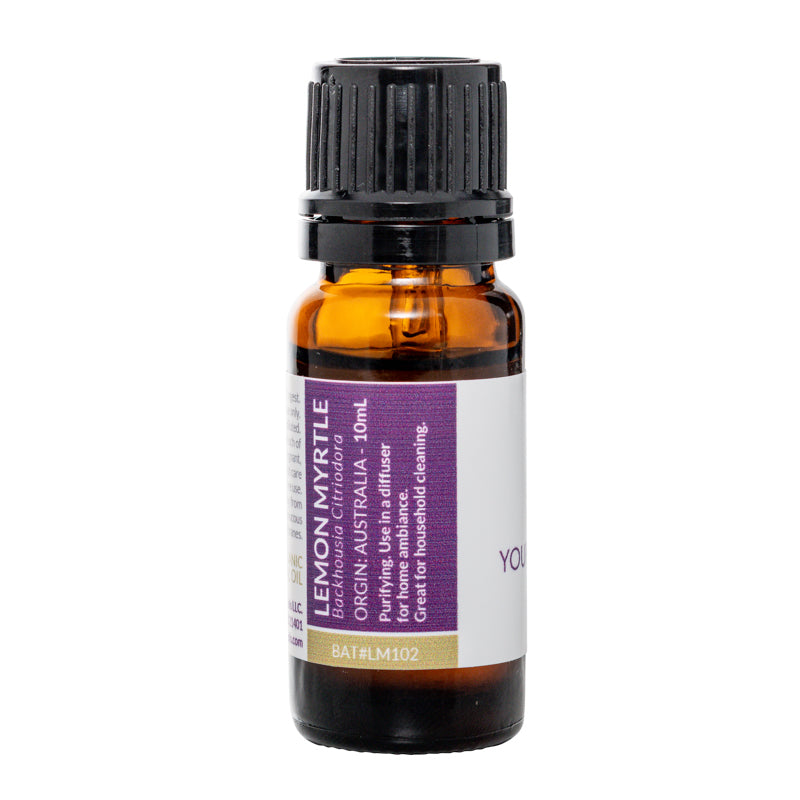 Backhousia citriodora
Botanical Source: 
Leaves and twigs, Australia
Why Lemon Myrtle essential oil is GREAT:
The aroma is often referred to as : "more lemon than lemon". The second you experience its intoxicating aroma  you feel like you have been transported to an exotic location. Lemon myrtle smells divine. It is also quite productive with its anti-microbial properties. 
Lemon Myrtle is excellent as a diffusing oil or added to household cleaning blends such as dish-washing detergents, laundry detergents, surface disinfectants or air fresheners.
How We Use It!
In our studio Lemon Myrtle is often the aroma you are experiencing when you walk though our doors. We just love diffusing this remarkable oil. People are instantly happy.

 Lemon Myrtle essential oil is also the key ingredient in our Lemon Myrtle Hand Soap.

Lemon Myrtle oil should only be used in a diffuser.  We do not recommend topical application unless it is in a wash off product.  If you are interested in this oil but not sure how to use it at home we will be happy to help you. Give us a call.  
Blends Well With: Lavender, rosemary, lemon, chamomile roman, eucalyptus, clarysage, peppermint, clove, ylang, ylang, geranium
Fragrance:
Middle note; camphorous, sharp, spicy and medicinal. Has a sweet, fresh aroma. Herbal undertones.
Cautions: May irritate sensitive skin.