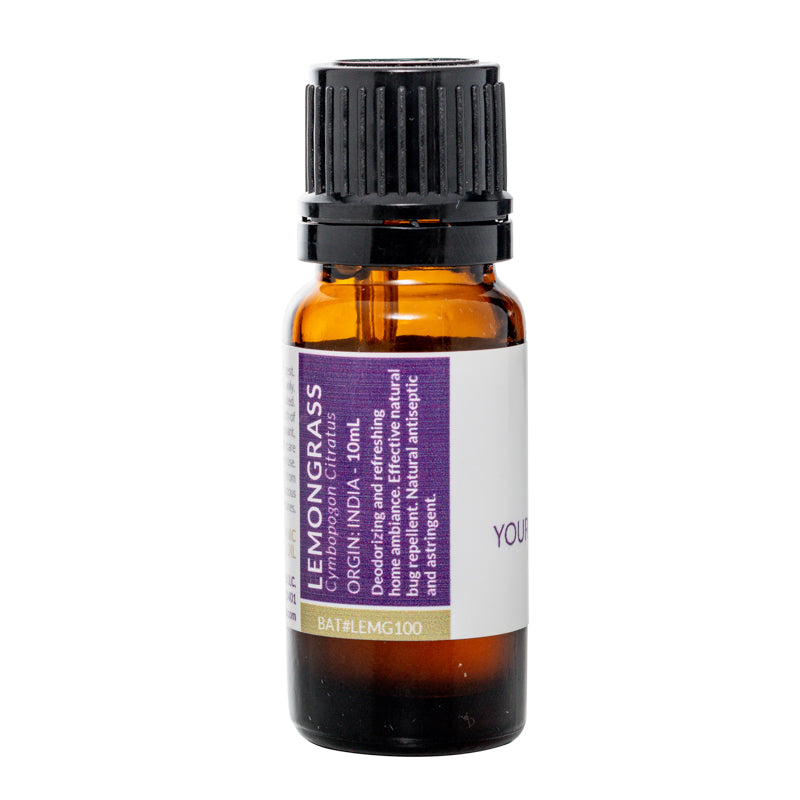 Cymbopogon citratus
Botanical Source: 
Grass, India.
Why Lemongrass is GREAT:
Excellent oil in a diffuser to disinfect the air while adding a refreshing aroma. It also helps with muscular aches and pains and is an insect repellent. Especially useful for oily hair and scalp. 
How We Use It!
Lemongrass in an ingredient in our seasonal YBN Bug Repellent.

We have kept Lemongrass in our product line as an individual essential oil because of its great popularity. Our customers love our lemongrass and use it for a variety of reasons!

Use Lemongrass oil a diffuser. We do not recommend topical application unless it is in a wash off product or formulated by an trained aromatherapist.  If you are interested in this oil but not sure how to use it at home we will be happy to help you. Give us a call.  
Blends Well With: 
 Clarysage, geranium, ginger, grapefruit, lavender, lemon, orange, patchouli, palmarosa, rosemary, tea tree, vetiver, ylang ylang, jasmine, eucalyptus
Fragrance:
Top to middle note; crisp, grass like, powerful lemony undertones; tart. Long-lasting aroma.
Cautions: May be a skin irritant. Avoid during pregnancy. Should not be used on sensitive skin. Avoid with children under 10.