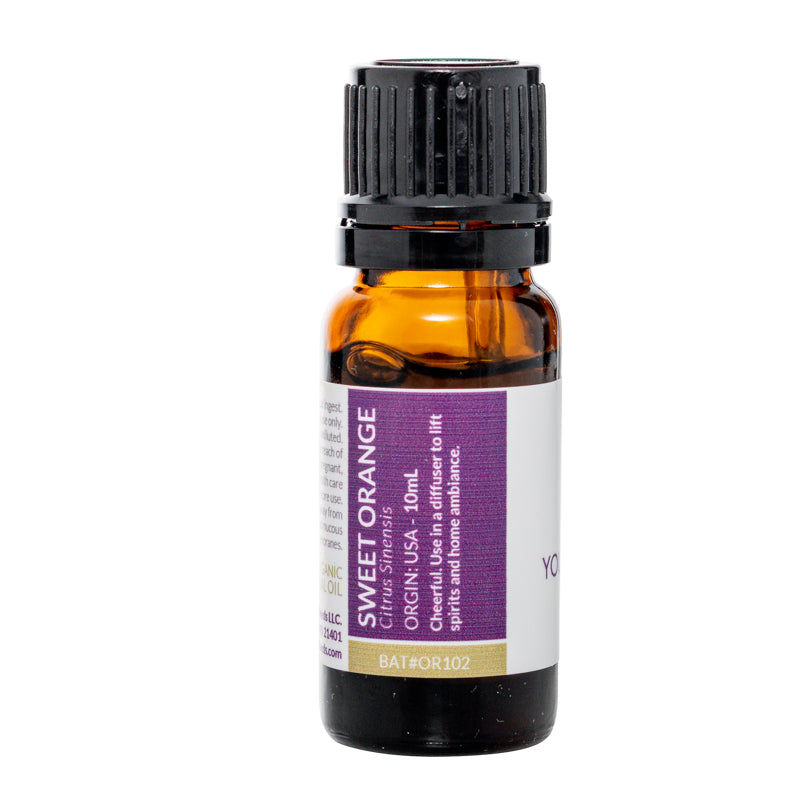 Citrus sinensis
Botanical Source: Orange peel, USA

Why orange essential oil is GREAT.

A cheerful uplifting aroma! Sweet orange is often diffused to refresh and lift the spirits. This comforting oil is popular in air fresheners and often added to natural cleaning blends. It is an excellent oil to help set the mood for entertaining especially combined with geranium or ginger.

How We Use It!
In our studio Orange has been one of the key essential oils in our Geranium and Orange blend during massages. This blend has helped countless enhance their massage experience and has been a mainstay blend since 2010.

Orange oil can be used in a diffuser and topically when diluted. If you are interested in this oil but not sure how to use it at home we will be happy to help you. Give us a call. 

Blends Well With: 
Clary sage,  eucalyptus, frankincense, geranium, ginger, grapefruit, lavender, lemon, neroli,sandalwood, jasmine, ylang ylang, rose.
Fragrance notes:
Top note; sweet and fruity, fresh, tangy light citrus aroma. The scent becomes softer as it evaporates.
Cautions and Contraindications: May be a skin irritant. Do not use topically if the oil is oxidized.