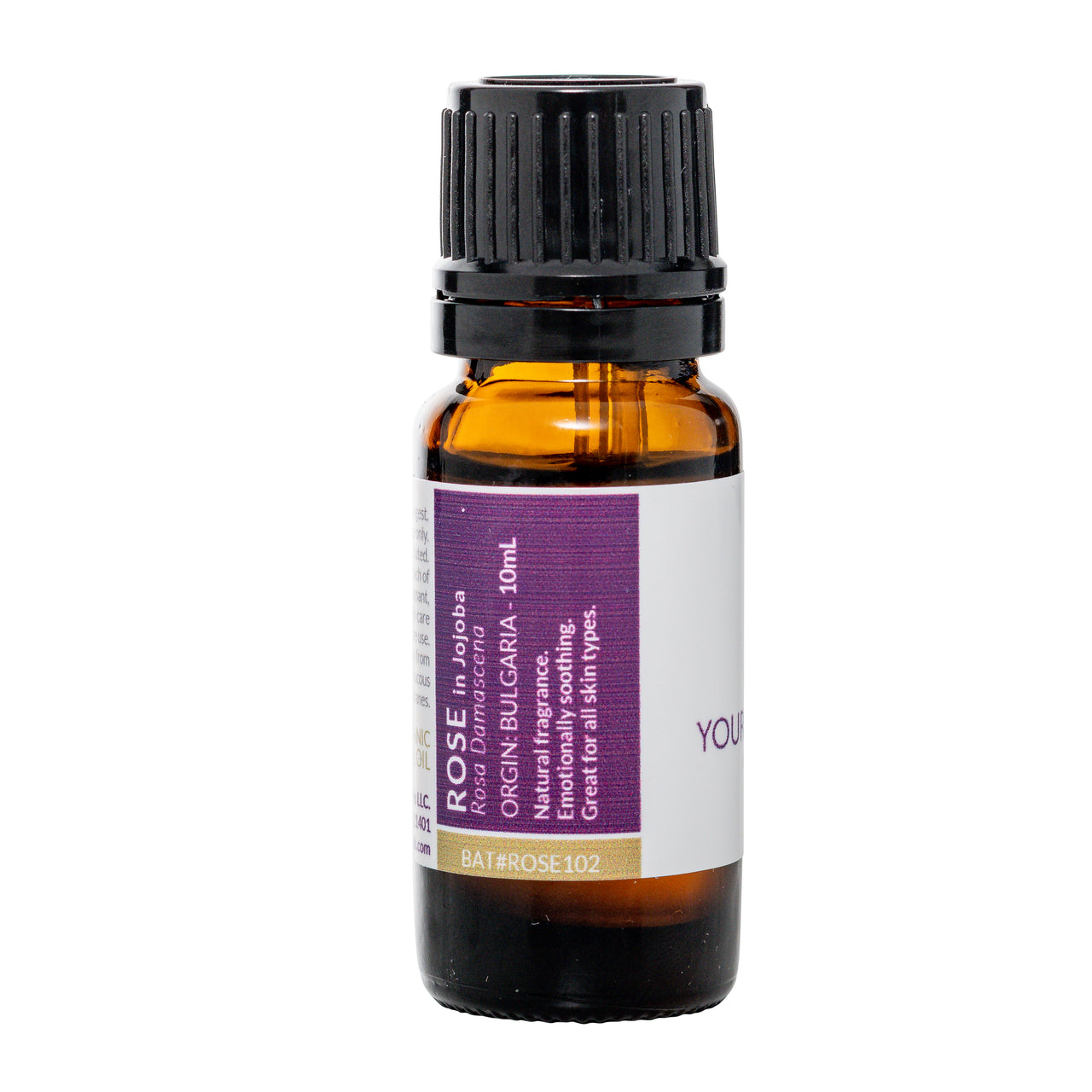 Rosa Damascena in jojoba (5% dilution)

Botanical Source: 
Bulgaria

Why Rose essential oil is GREAT:
Rose essential oil is your best friend in times of sadness and grief, it effortlessly soothes emotions. Rose essential oil can be used to relieve headaches and also to boost romance. Its best use is in skin-care. It's cell rejuvenating properties help with all skin-types especially dry, sensitive or mature skin. Our Rose essential oils is exquisite, a powerful yet soothing aroma. Our Rose is bottled in-house at a 5% dilution rate in organic jojoba. This is a higher dilution rate than industry standard for this high quality oil making our Rose essential oil full bodied and strong.

How We Use It!
Our Rose essential oil is also used in our holistic facials. We use it to help rejuvenate tired or dry skin. Rose essential oil is suitable for all skin-types. It is regarding a must have in natural skin-care.  Rose is an ingredient in our ever popular Fifty Is The New Thirty moisturizing face oil. Our Rose Hydrosol is a must have for your skin-care routine

Rose oil can be used in a diffuser and topically. If you are interested in this oil but not sure how to use it at home we will be happy to help you. Give us a call.
Blends Well With: 
Jasmine, neroli, geranium, lavender, clarysage, sandalwood, lemon, chamomile roman, clove, ginger, black pepper
Fragrance:
Base note; warm, deeply floral, a little musky.  Very popular fragrance in skin creams and perfumes.
Cautions: none known.