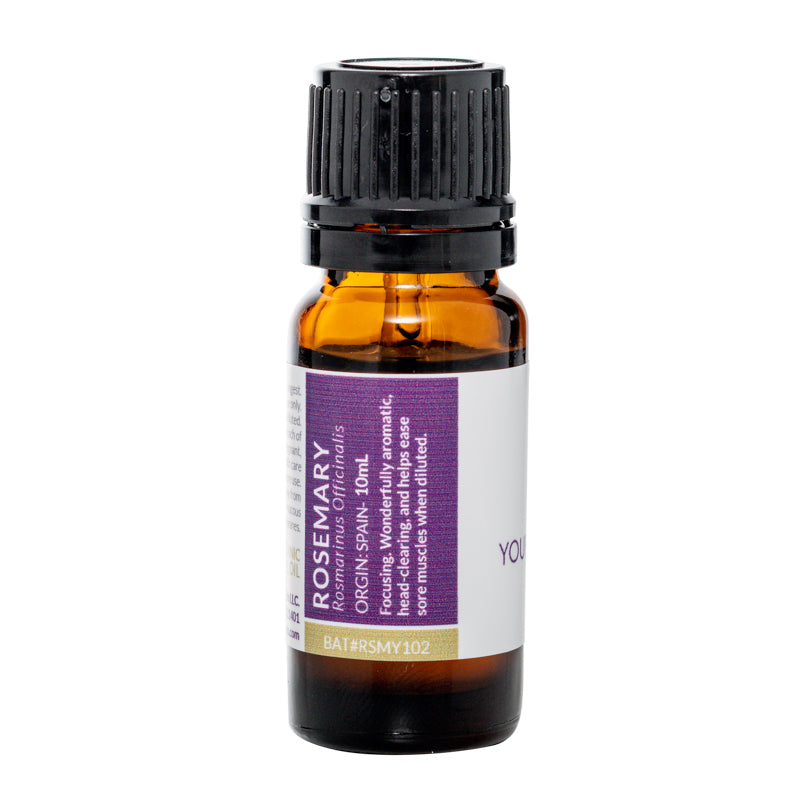 Rosmarinus officinalis 
Botanical Source: 
Herb - flowers and leaves, Spain
Organic
Why Rosemary essential oil is GREAT.

Rosemary treats tired muscles and arthritic conditions. It is a wonderful stimulant and has the power to keep you alert as it is mentally clearing. Excellent in an early morning wake up blend. Rosemary is a go to if there is an need to remain alert and focused. Athletes benefit from rosemary's properties. It is also used in hair care as a rinse or scalp rub.
How We Use It!
In our studio Rosemary has been one of the key essential oils in our Muscle Rub blend during massages. This blend has helped countless enhance their massage experience and has been a mainstay blend since 2010.

Rosemary is also an ingredient in our famous Muscle Therapy Cream , one of our longest running items on our product line and an ingredient in one of our newest products, Get Moving Body Wash

Rosemary oil can be used in a diffuser and topically if diluted. If you are interested in this oil but not sure how to use it at home we will be happy to help you. Give us a call.  
Blends Well With: 
Geranium, frankincense, orange, clarysage, ylang ylang, lavender, lemon, chamomile roman rose, neroli, jasmine, eucalyptus, ginger, peppermint, tea tree, cedarwood
Fragrance:
Middle to top; camphorous, woodsy, fresh, powerful, sweet undertones. A clear, refreshing herbal smell.
Cautions: Should not be used during pregnancy. May be a skin irritant.