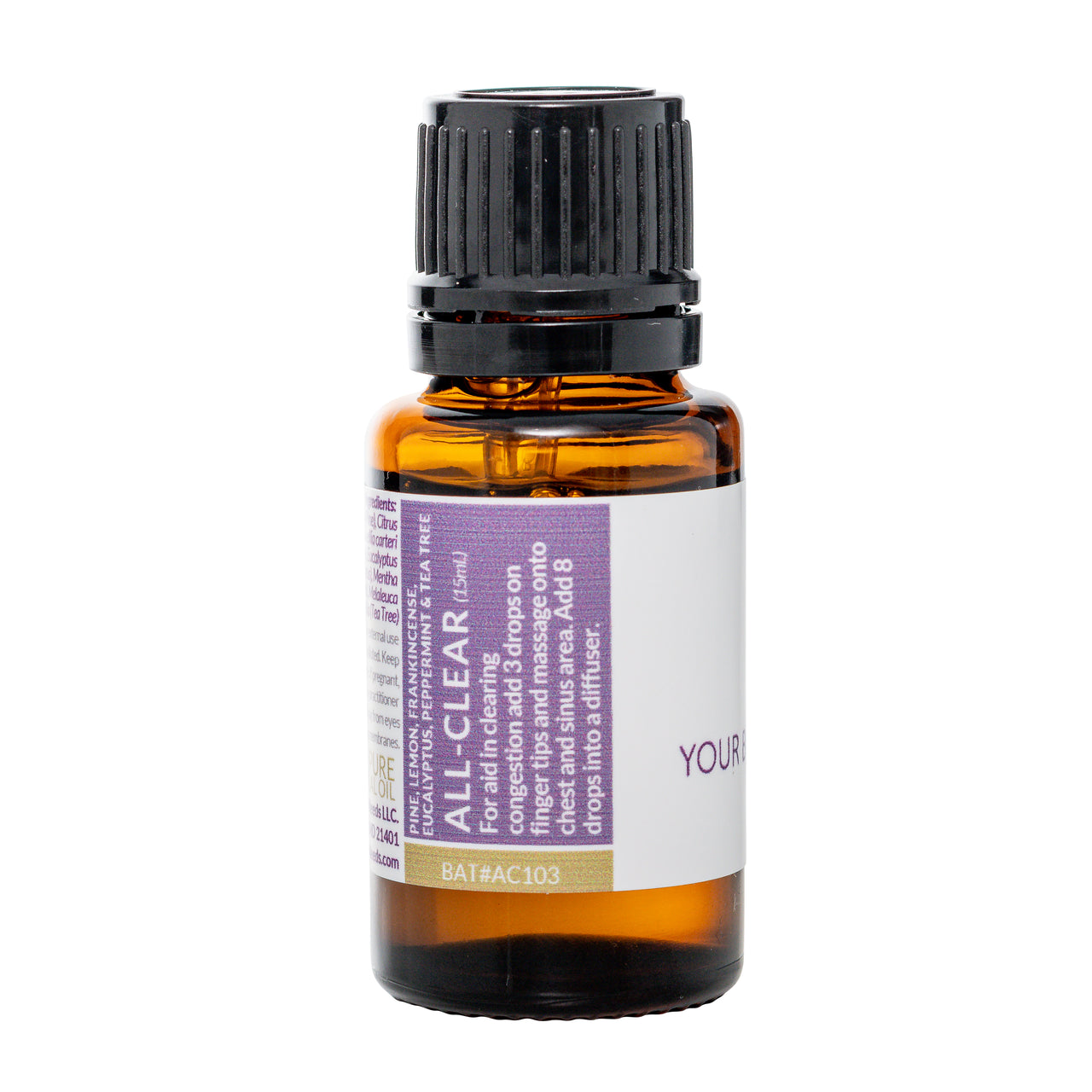 Stuffy nose? Try All-Clear, it may help you enjoy your day or evening again. 
Ingredients:  Essential oils of Eucalyptus radiata, Mentha piperita, Pinus sylvestris, Melaleuca alternifolia, Boswellia cateria, and Citrus limon.
This product is concentrated and not diluted. It is meant for aromatherapy diffuser use. Should not be directly applied to the skin. 
Uses:
1) Add 3-5 drops on a cosmetic pad or inhaler.  Breathe in the aroma.
2) Add 6-8 drops in a diffuser. 
5) Add 3 drops to hot water and breathe in the aroma.