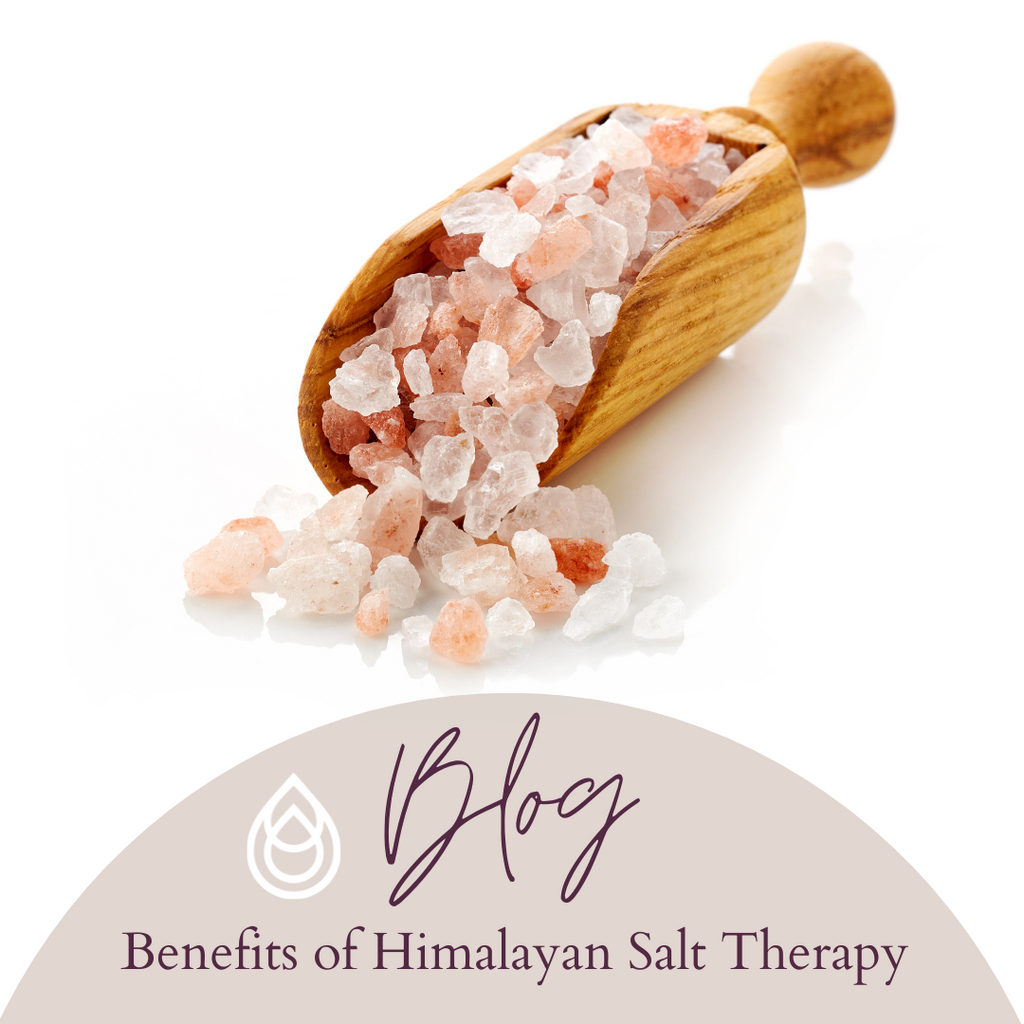 Imagine yourself getting a massage on the beach. A gentle breeze, the lapping waves, and the cry of an exotic bird somewhere above you. The salty air lingers as you relax into the moment. Your breathing becomes easier. But wait a minute…you're not actually at the beach, so how can this be?
Let's talk about the latest restorative treatment to enter the spa world: Salt therapy rooms. Not just the "latest must-have" add-on to a massage treatment because trends say so. But the latest, must-have add-on because there are some real benefits to salt therapy. Here's why.
Origins of Himalayan Salt Therapy
The "proper" term for salt therapy is halotherapy and the practice dates back to the 12th century. Back then, European people visited salt caves to help with health issues, specifically those of a respiratory nature.
Fast forward to the modern world, and salt therapy takes on a whole new premise. Salt therapy rooms built specifically to accommodate massage treatment rooms in spas and wellness centers have evolved.
How Himalayan Salt Rooms Benefit You
At the core of Himalayan salt rooms are the salts themselves, often a "recreation" of how experiencing a salt cave would be. Both temperature and humidity are controlled but it is the salts themselves which do the heavy lifting.
Himalayan salts are extracted deep from ancient ocean beds in the Himalayan mountains that were crystallized millions of years ago. These salts are the elitist of all salts, in terms of cleanliness and as a mirror of many of the natural elements found in our bodies.
Himalayan salts emit negative ions (under the right conditions), neutralizing positive ions in the air and generating more negative ions. They literally purify the air, leading to a cleaner, healthier environment. Himalayan salts can:
Rejuvenate your nervous system, contributing to overall wellness
Promote easier breathing and improve lung conditions including bronchitis, asthma, coughs, and colds
Lower blood pressure and stress levels
Improve skin health including eczema, acne, rashes, dermatitis, and aging skin.
Himalayan Salt Room at Your Body Needs
Here at Your Body Needs, our salt therapy room provides you with the above benefits and more. As soon as you enter the room, you are greeted with the serenity of our stunning Himalayan salt wall, with 2,000 pounds of mineral-rich salt deposits. Shades of muted pink to rich earth make up a mosaic of soft light, instantly calming your tired soul. The wall provides a comforting glow from the sun, depending on the time of day, adding an almost magical element to your massage treatment.
At Your Body Needs, we don't have a halotherapy machine. Our Himalayan salt wall is large enough to create the same effects as a machine. Even better!
Why You Need Salt Therapy
Salt therapy is an ancient practice still carried out in salt rooms across the globe. If you are looking for a quick escape to reset your physical and mental clock, look no further than our Himalayan salt room at Your Body Needs. We can add this stunning treatment to any massage you book. And, bonus, book the entire salt room for private use for that extra special occasion! Or just because your body needs it.
Got questions? Give us a call and we'll be happy to help!