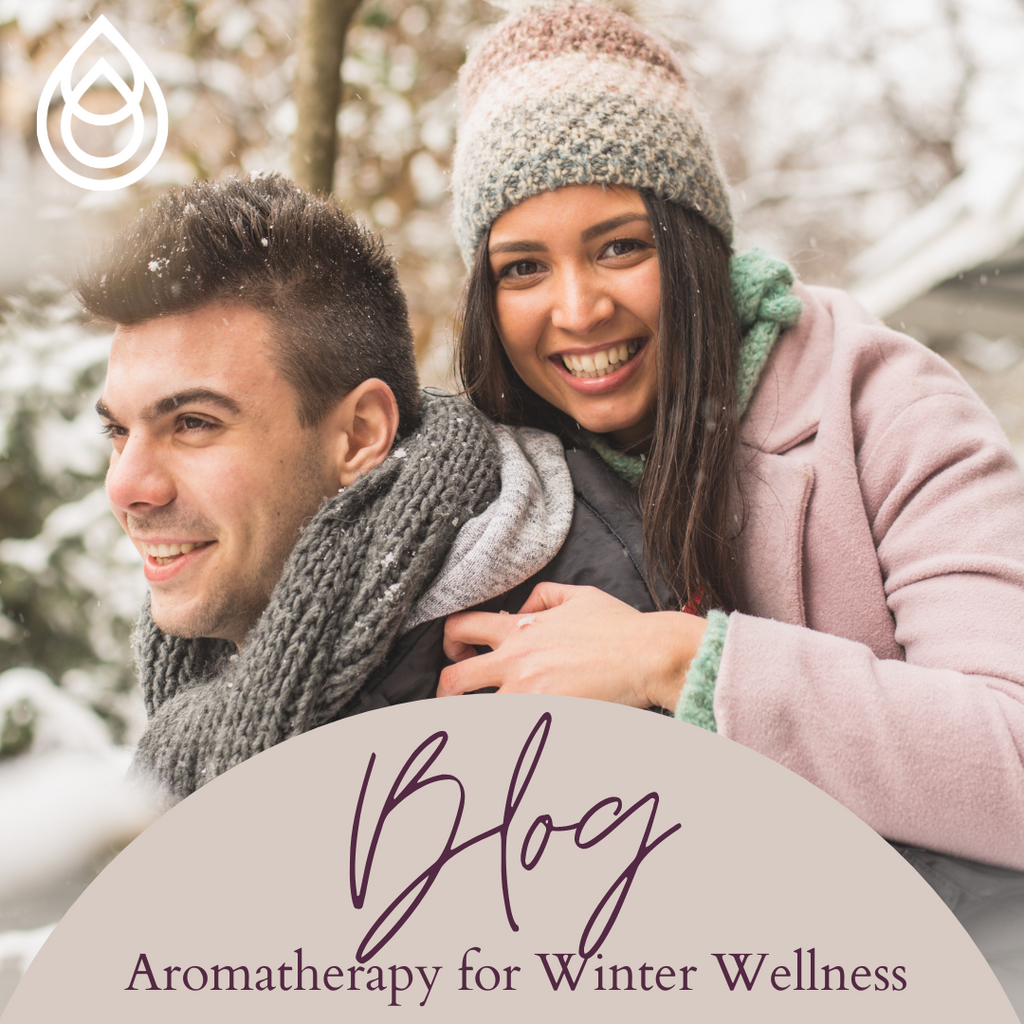 Fall days in piles of leaves. Splashing around in stormy puddles. Snowball fights. Snow angels. All of these activities sound like fun as the colder weather draws upon us. Until the runny nose starts, swiftly followed by a chesty cough, and before you know it, you're stuck indoors, wrapped up in a blanket, with a nose to rival Rudolph. Not exactly the way you had imagined spending your cold weather days!
But there is a way to prepare for such events AND not get sick in the process. We are here to give you some tips on winter wellness and make sure that your cupboard is stocked full of aromatherapy goodness before the bogeyman, or other such things, put a dampener on your winter festivities!
All Clear for Winter Wellness
Aromatherapy diffusers are a great way to circulate winter wellness in your home. Just make sure to keep any diffuser out of the way of pets and little ones, and also make sure that your room is well ventilated before using the diffuser. Diffuse for periods of 20 minutes at a time and leave at least 30 minutes between diffusions.
Essential oils like eucalyptus, peppermint, lemon, and tea tree are great for clearing nasal congestion and for making sure that your nasal passageways, including the sinuses, are all clear. In fact, that's what we named our powerhouse blend of eucalyptus, peppermint, pine, tea tree, frankincense, and lemon! We recommend adding 6 to 8 drops to your aromatherapy diffuser or add 3 to 5 drops to your own personal inhaler or cosmetic pad for inhalation.
Be Strong Against Winter Illness
Winter wellness starts with a strong foundation. If you can be strong against airborne nasties from the get-go, you stand a better chance of enjoying winter, snot-free!
Another tool in our aromatherapy winter wellness kit is our Be Strong in-house blend of cinnamon leaf, frankincense, myrrh, thyme and clove, diluted in a base of jojoba oil. Look at all those germ-fighting ingredients! We recommend applying this blend to your feet daily, then decreasing that to every other day, and then once or twice a week to maintain a good wellness routine throughout the colder months.
Winter Wellness Diffusion Blend
Winter months are also the time when we spend more time with family and friends at home and at family gatherings as the Holiday season approaches. At your next winter festivity, try diffusing a winter wellness blend recipe like those shared from our friends over at Sedona Aromatics and this simple one as follows. You can get all of the ingredients over in our shop, too!
Ingredients to Make the Blend:
3 mL empty glass bottle with orifice reducer
Combine the essential oils together in the glass bottle. Cap and shake. Add 6 to 8 drops to your aromatherapy diffuser, following the guidelines for diffusing as mentioned above. This aromatherapy diffusion blend makes you think that you are in the fresh mountain air while the essential oils provide protection from airborne pathogens.
Cautions:
Avoid directly diffusing around babies and young children and those who are pregnant.
Aromatherapy for the Colder Months
Fall and winter are great months to be outdoors and enjoy the cooler weather. Make sure that you are prepared for maximum winter wellness with some aromatherapy essentials in your winter toolbox. Don't forget to pop into our webstore to stock up on all of your other essential oils, too!