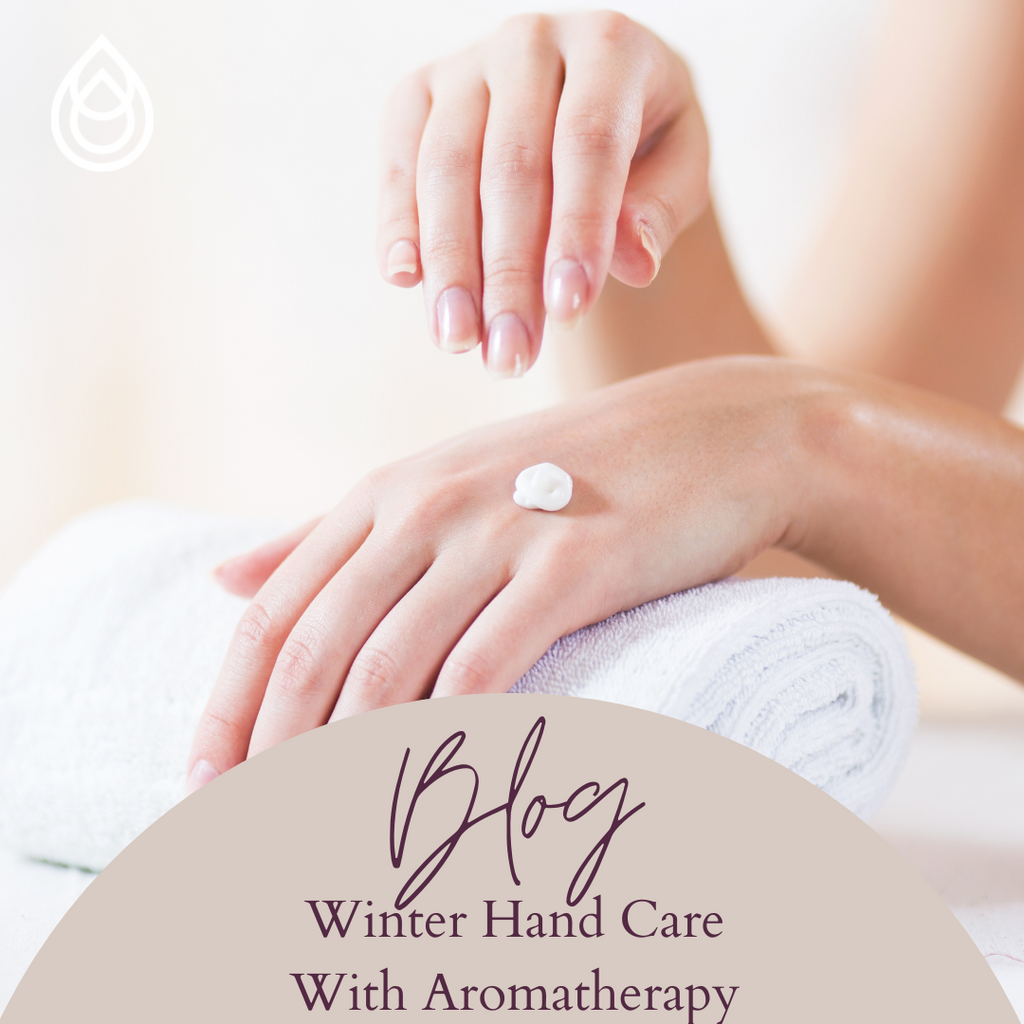 It's that time of the year when we are socializing, mingling, and hugging each other as we celebrate the winter season with family and friends. We probably will be doing more hand washing which inevitably leads to drier skin. Add in the usual winter skin issues and your hands can start to feel like and look like a seasoned prune.
So, what better way to tackle this problem then with some aromatherapy products which will give you the beautiful hands that you've always dreamed of! Read on to learn more.
Why Hands are Dry in Winter
Skin dries out in winter for a number of reasons including:
Indoor heating
Cold, winter air
Low humidity levels
Winter weather: Wind, snow, hail, and frost.
No winter gloves.
Add in frequent hand washing, and well, your hands take a beating. However, if you have the right skincare products to counteract these issues, you'll have silky, smooth hands in no time!
Hand Washing with Aromatherapy
If you have friends and family visiting over the winter season, stock up on a good aromatherapy soap now! Something like our Lemon Myrtle Hand Soap is ideal for frequent guests.
Why lemon myrtle? Lemon myrtle (Backhousia citrodora) essential oil is sourced from Australia and has that distinctive lemon aroma that so many love in soap products. If fact, lemon myrtle essential oil is "more lemon than lemon" with an exotic and fresh aroma. Behind that aroma is a natural antibacterial and antifungal product, perfect for handwashing.
Deep Cleansing with Dead Sea Salts
If you're looking for something more robust and deep cleansing than a regular cleansing soap, and something you might want to use at the end of a day of socializing, try a Dead Sea Salt Body Bar.
How do Dead Sea salts cleanse? Salts which originate from the Dead Sea are packed full of minerals which boost the body's systems. They also contain a higher percentage of magnesium compared to regular sea salts. Magnesium can help support the longevity of your skin's age and health. And the salts themselves act as an exfoliant and natural cleanser to the skin. Combined exclusively with locally raised goat's milk soap, our body bar will not dry out your skin like other bars. It promotes a creamy and soft feeling to your skin because of the goat's milk ingredient, meaning that your skin is cleaned and moisturized at the same time.
Relax and cleanse with our Dead Sea Salt Body Bar after a day of family fun and give both your hands and your body a treat!
Winter Skin After Care for Hands (and Feet)
Hydration and moisturizing are key to keeping your hands (and feet) in tip-top shape. So, look for something like our Hydrating Hand and Foot Cream. It's not just hands which get neglected, feet suffer too. So, a combined cream such as this is ideal to use. Hydrated hands lead to less dryness and cracking.
What are the key ingredients? We chose to add lavender (Lavandula angustifolia) essential oil and Roman chamomile (Chamaemelum nobile) essential oil to our hand and foot cream, in a rich organic base. Lavender essential oil is restorative and balancing to the skin, with the bonus of being soothing and calming. Roman chamomile essential oil is useful for inflamed or itchy skin, soothing, and restorative to the soul. Together this powerhouse duo tackles the roughest of hand and foot problems, with the help of nourishing oils such as sweet almond (Prunus amygdalus) oil.
This is one of our biggest selling products, so make sure you have it for the winter season ahead!
Why We Recommend Hand Care at Your Body Needs
Hands are always on show and work extremely hard every day. Yet, we often take them for granted and forget about the care that they need, too. Learning to get into a good skincare routine with your hands this winter will help keep you safe and happy. And don't forget your feet, too!
If you are local, check out the massage treatments we have for hand and foot care. Your happy hands will thank you!