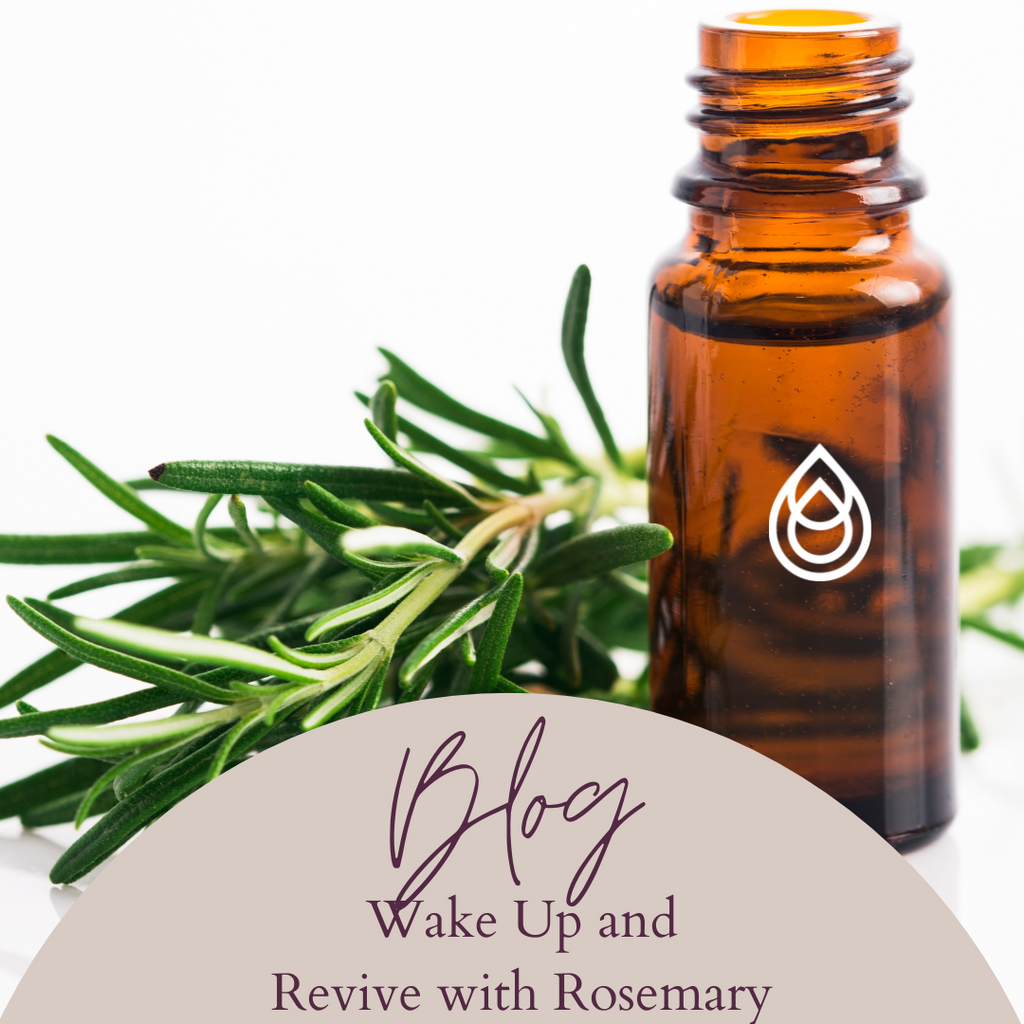 Do ever feel the urge to turn over and grab another five minutes of sleep when it's dark and cold outside? I mean, you're all warm and slumbery and – bam! – the alarm clock is ringing in your ear, persistently calling you to another day.  Jumping out of bed, half asleep and achy, does not sound at all appealing, especially on winter mornings.
But there is something that may help make your morning routine a little brighter. Rosemary (Salvia rosmarinus) essential oil: Not only can it get you moving in a morning, but it can give some much-needed therapy to muscles and achy limbs. You'll start your day better, brighter, and stronger!
In this blog, you'll discover exactly how to rosemary essential oil for these two great benefits.
What Rosemary Essential Oil Excels At
Rosemary essential oil has a distinct herbal aroma, but it is also fresh and camphoraceous, in common with many great medicinal therapeutics. It's a great aroma to wake up to! Its sharp, stimulating aroma lends itself to clearing mental fatigue and brain fog. The strength of rosemary oil not only lies in its aroma but in the oil itself. Used correctly, it can be applied externally and travels deep within the musculoskeletal to relieve achy and sore muscles.
Rosemary is not an essential oil to be used lightly, so know what and how to use it before applying it. Women who are pregnant should avoid the use of rosemary essential oil. Bear in mind that it can also be a skin irritant.
How to Use Rosemary Essential Oil
So, how do you use rosemary essential oil for getting on the move in the morning? Here's our recommendations:
To clear brain fog, mental fatigue, and provide you with some get-up-and-go in the morning: Use rosemary essential oil in an aromatherapy diffuser. Refer to the aromatherapy diffuser manufacturer's guidelines for correct use. You can also combine rosemary essential oil in a stimulating blend with peppermint (Mentha × piperita), eucalyptus (Eucalyptus radiata), and lemon (Citrus × limon) essential oils.
To relieve tired, achy muscles and arthritic-type pain: Combined with an appropriated massage oil such as jojoba (Simmondsia chinensis), rosemary oil can be used to routinely keep your musculoskeletal joints in order. Combine with complimentary oils such as peppermint (Mentha × piperita), ginger (Zingiber officinale), and clove bud (Syzygium aromaticum).
Get Moving with Rosemary Oil
The first thing to do to get moving on a winter morning, is to jump in the shower. As the warm water flows soothingly over your body, rub on some stimulating wake-me-up essential oils diluted in a body wash. We have just the product in our Get Moving Organic Body Wash which contains stimulating rosemary, calming ylang ylang (Cananga odorata) and invocative patchouli (Pogostemon cablin) essential oils. Cleansing and velvety, you'll feel loved and awake after this wake-up call!
Muscle Therapy with Rosemary Oil
As we've already talked about, rosemary essential oil is just one essential oil which can be used to provide relief to sore muscles, whether you suffer from achy joints in the morning, arthritic-type pain, or have overdone it with your daily exercise routine. If you simply want to have a beneficial aromatherapy cream on hand, infused with rosemary essential oil, but don't want the bother of making it, pick up some of our Muscle Therapy Cream in-store.
Not only does this cream contain the restorative properties of rosemary essential oil for joints and muscles, but the perfect blend of ginger, clove bud, thyme (Thymus vulgaris), peppermint and black pepper (Piper nigrum) essential oils provide a warming, stimulating therapy for winter warmth. Apply the cream in circular motions to the area you need it and keep it warm.
Why We Love Rosemary at Your Body Needs
Rosemary essential oil is simply the best essential oil to get going and keep going through dark, winter days and evenings. Feeling the afternoon slump? Inhale a few drops of rosemary essential oil on a tissue to put the spark back in your step.
If you are local, don't forget you can ask for an aromatherapy add-on to your massage and treatments, including our Muscle Therapy blend.
Say goodbye to holiday fatigue, and new year muscle pain, with restorative rosemary. We are happy to advise you on how to use rosemary further if needed!