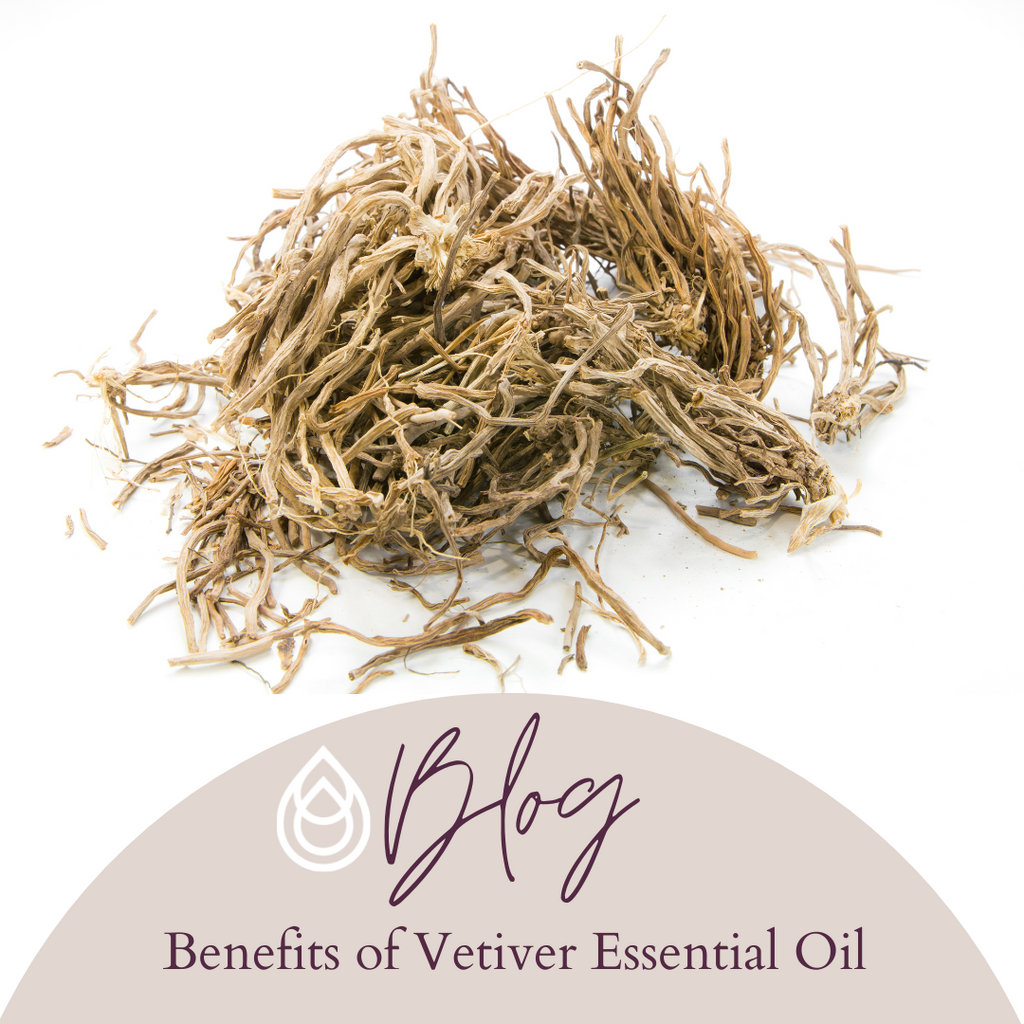 Smoky. Earthy. Seductive. It reminds you of something but it's not quite the aroma that you are most familiar with. What could it be?
These familiar yet subtly different vibes are that of vetiver essential oil which are akin to those of patchouli and frankincense essential oil. Yet vetiver doesn't always receive the same recognition as its popular counterparts. Vetiver's deep, hypnotic aroma draws you into a place of contentment and relaxation without even trying. Get ready to truly meet vetiver and learn why this essential oil simply has to be part of your life!
The Story of Vetiver
Vetiver (Vetiveria zizanioides) essential oil is an Asian native, hailing from the grasslands of various countries within that region. Today, you'll also find it in places such as Haiti, which produces some of the deepest, rich variations of this beautiful oil.
You've probably heard of citronella, vetiver's more jazzy, summery cousin. Well, vetiver is the distinct opposite of citronella. Its musky, sultry aroma lures you in gently, enticing you to relax and ease away any pains that lurk within, both physically and emotionally.
Vetiver's strong and complicated root system synchronizes with its ability to ground you in time. It is nicknamed "the oil of tranquility" in India and Sri Lanka for good reason. Its ancient roots have stood the test of time, and its fragrance has been used for centuries by local people.
Benefits of Vetiver
Vetiver's benefits can be broken down into physical and emotional uses. Let's see how that benefits you:
Emotional: Use vetiver essential oil to ground, relieve stress and depression, and in cases of shock and bereavement. Its familiar, earthy aroma holds you in the present, and calms any worries or anxiety. If you have any emotional struggles, vetiver is one essential oil that you want to have in your corner.
Physical: For any hurts on the outside of your body, such as muscle pain, arthritis, and rheumatism, you'll do well to remember vetiver. Combined with complementary essential oils, vetiver can soothe and manage any such problems. Vetiver is also excellent to use in skincare.
How to Use Vetiver
So, what is the best way to use this alluring essential oil? Here's a breakdown on the ways that we recommend using vetiver essential oil for each difficulty:
Skincare: For oily skin and acne, combine vetiver essential oil with lemon essential oil and bergamot essential oil, in a base such as jojoba oil. Also remember to use a daily toner such as lemon tea tree hydrosol.
Stress and Depression: Combine vetiver essential oil with sweet orange essential oil, bergamot essential oil, and clary sage essential oil, and add to an aromatherapy diffuser, according to the aromatherapy manufacturer's guidelines. Diffuse for periods of no longer than twenty minutes at a time. Make sure that the space is well ventilated and avoid diffusing around pets, babies, young children, women in pregnancy, and any other vulnerable populations.
Muscle Pain, Arthritis, and Rheumatism: Manage such physical problems with the help of an aromatherapy blend of vetiver essential oil, Roman chamomile essential oil, and eucalyptus essential oil. Add this blend to a base such as jojoba oil and massage as needed over the affected parts.
Experience Vetiver with Your Body Needs
At Your Body Needs, we only carry the best in essential oils. Our vetiver essential oil hails from Haiti, ensuring a rich, top-shelf experience. If you're looking for a hypnotic, calming aroma, look no further than vetiver.
Need further suggestions on how to use this amazing essential oil? Give us a call and we'll be happy to help!