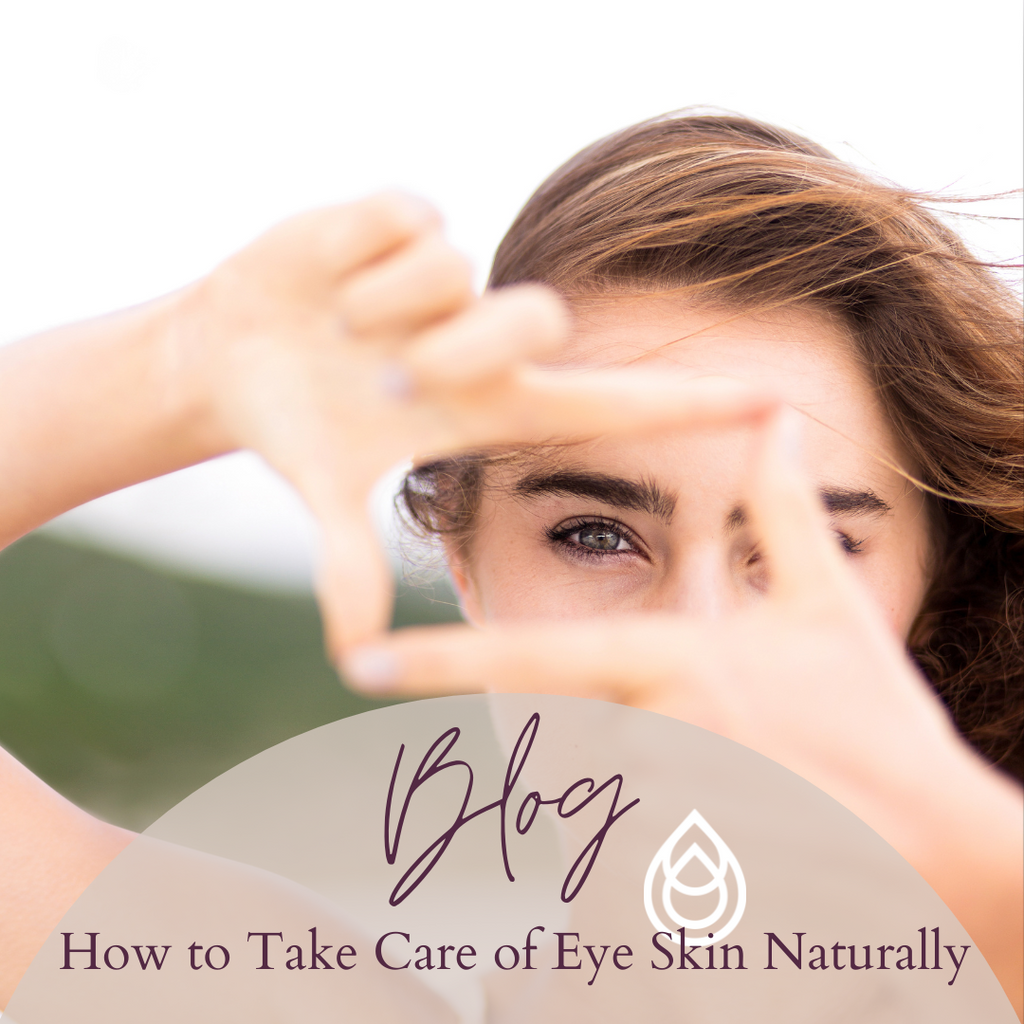 Remember those gorgeous peepers that Louis Armstrong sang about such a long time ago – "Jeepers, creepers, take a look at those peepers." Even if you don't, everyone wants beautiful eyes. And yet they are probably one of the most neglected areas of our skin. Add in winter wind, indoor heating, and exhaustion from the holiday season, not to mention a touch of the January blues, and everything suddenly takes a toll on the delicate skin area around the eyes.
So, how do you get those gorgeous peepers back in top shape for spring? Read on to learn more.
How the Skin Under Your Eyes is Different
First, you need to understand that the skin around your eye area is a little bit different – and more delicate – than the rest of your skin. Even if you generally have thick skin, you'll find that under-eye skin is naturally thinner. That's because skin under the eyes lacks many oil glands, collagen, and subcutaneous fat found on other areas of the body. This leads to thin, dry, dull looking skin, regardless of age. However, as you age, fine lines will slowly begin to appear more as your skin loses vitality during the aging process.
Eye Skincare Tips
There are some things that you can do to lessen the impact of fine lines and dry skin around the eye area – naturally. For example:
Regularly massage under the eye skin area.
Drink plenty of water.
Exercise and eat well.
But there's also something else that you can do. Skincare.
Brighten Your Eye Skin Naturally
Even the eye area needs to have a regular skincare routine. So where do you start?
If you're looking to improve your complexion and illuminate the under eye skin care area naturally, look no further than our Bright Eyes Serum. It is packed full of natural ingredients such as jojoba (Simmondsia chinensis) oil, argan (Argania spinosa) oil, vitamin E, extracts such as licorice root (Glycyrrhiza glabra), wild geranium (Geranium maculatum), and green tea (Camellia sinensis), frankincense (Boswellia serrata) essential oil, and cucumber (Cucumis sativus) hydrosol. These skincare-friendly ingredients culminate in a beautiful eye serum designed to bring out the beautiful skin around your eyes.
But you'll need to do more than just apply it. Make it part of your skincare routine and you'll see greater benefits. Here's how:
Cleanse your face.
Apply the serum under the eye and on your eyelids. Avoid getting into the eyes themselves.
Apply a hydrosol
Finish by moisturizing with a face oil.
This should be part of your daily skincare routine at the start of your day for maximum effect.
Revitalize Under Eye Skin Naturally
But there's more. Add in another eye skincare product at the end of your day to really bring out those eyes. And this one contains the all-important vitamin C.
We all know how important vitamin C is for our bodies but how does it benefit the under-eye skin area? Vitamin C can help to smooth out fine lines and both hydrate and plump up this thin, delicate skin. That's why we included this vital ingredient in our Revital-Eyes Serum. What else can this vitamin C eye serum do? Well, it can:
Help to protect sun-exposed skin
Help to repair sun-exposed skin
Refine skin texture
Reduce the formation of fine lines and wrinkles.
We recommend using our Revital-Eyes serum once a day before bed for optimum effectiveness. Follow the same skincare routine as we recommend for using our Bright Eyes serum.
Eye Skincare Naturally
We rely on our eyes to help us see the world around us. So, we should take extra care of the skin around them, too. Once you get into a routine of daily skincare for your eye area, you'll start to notice those gorgeous peepers again!
Let us know if you have any questions, and we'll be happy to help!