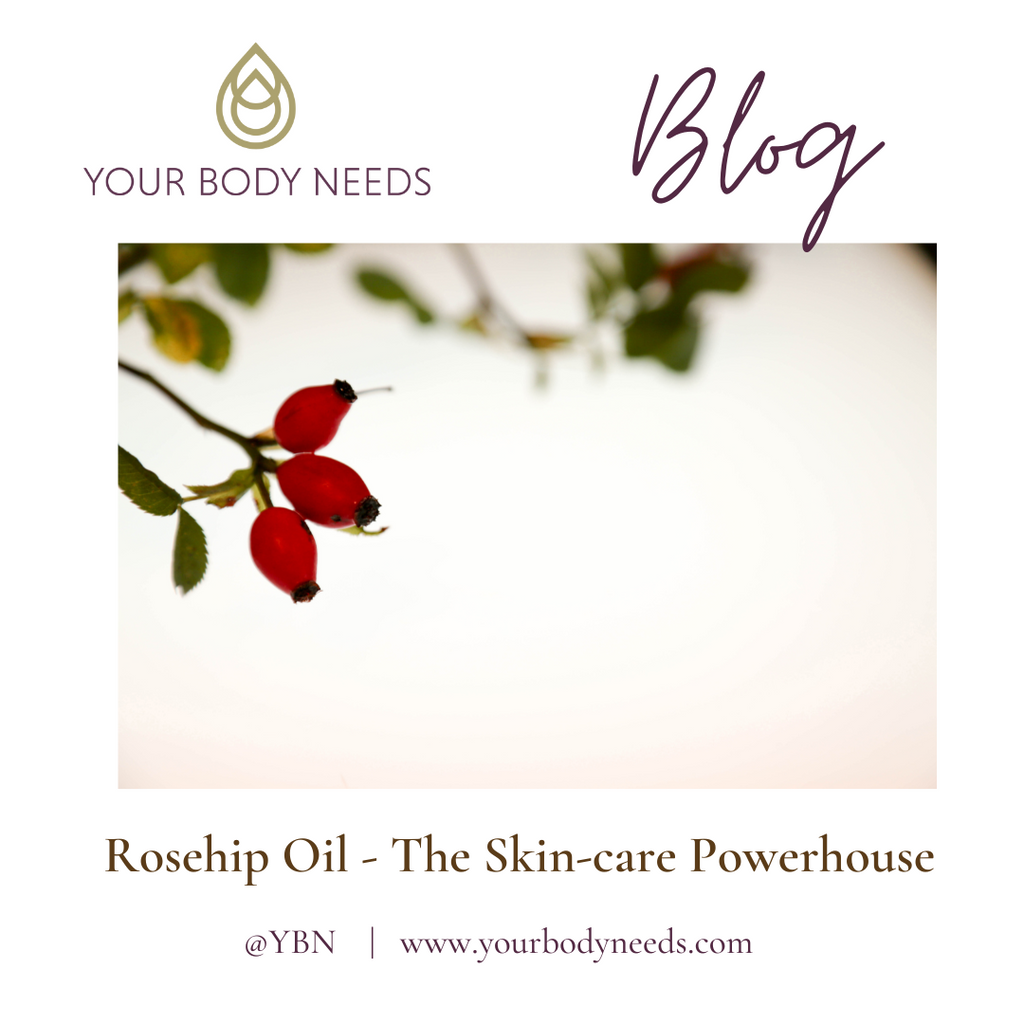 Rose hip (Rosa canina L.) oil is the ultimate powerhouse for all types of skincare. And did you know that this is a great starter oil for teens creating their first skincare routine? Let us tell you why in this short article!   
Rosehip Oil Benefits for Skincare 
In case you aren't familiar with rosehip, rosehips are the fruit of the plant and contain a large amount of vitamin C. This fruit has been used for centuries to improve health and wellness in adults and children. Today, we also understand that rosehips are packed with therapeutic goodness such as antioxidant rich carotenoids which give rosehip oil (extracted from those delicious fruits) that beautiful golden red color. 
It's so easy to get lost in the oil's striking color as you feel your skin absorbing all that nourishment! And more good news: The rich, golden color means that the product has been minimally refined which is extremely good news for your skin – less processing in a true cold pressed rosehip oil retains the extra nourishment that your skin craves. The lighter the color, the less likely the benefits. 
Rosehip oil is very high in Essential Fatty Acids (EFAs), especially alpha-linolenic and linoleic acid. This is exciting because EFAs help promote glowing skin, soothe scar tissue, boost skin hydration, reduce wrinkles and make you look younger! Another hidden gem of rosehip oil is that it contains natural vitamin A (retinol!), essential for cellular growth and repair. 
With all these incredible, natural, organic, chemical components, you can see why rosehip oil is great for all ages. 
In a nutshell, rosehip oil: 
Moisturizes
Helps to hydrate
Improves skin elasticity
Increases collagen formation
Smooths and softens the skin
Diminishes scars. 
And it does all of this without leaving your skin feeling greasy! 
Rosehip Oil for Kids 
It's no surprise that rosehip oil is Your Body Needs go-to for younger kids. Our Pro Tip for teens who are shy about using a carrier oil is to start off with rosehip oil. Just add one drop of an essential oil to their hand, such as frankincense (Boswellia carteri) or tea tree (Melaleuca alternifolia), and apply to their face immediately, followed up by a small amount of rosehip oil. This gives them the foundation for a great starter routine, which they will hopefully build on as they get older!
Rosehip Oil for You
Rosehip oil is a mainstay in our signature line of Your Body Needs face oils and one which we highly recommend as a beginner skincare oil for you. Looking to reduce scar visibility, maintain a youthful and glowing skin, or simply to add a new, nutrient-packed carrier oil to your skincare routine? Look no further than rosehip oil.
If you are unfamiliar in the use of a carrier oil such as rosehip, reach out to us and we will be happy to advise you on the use of our product.