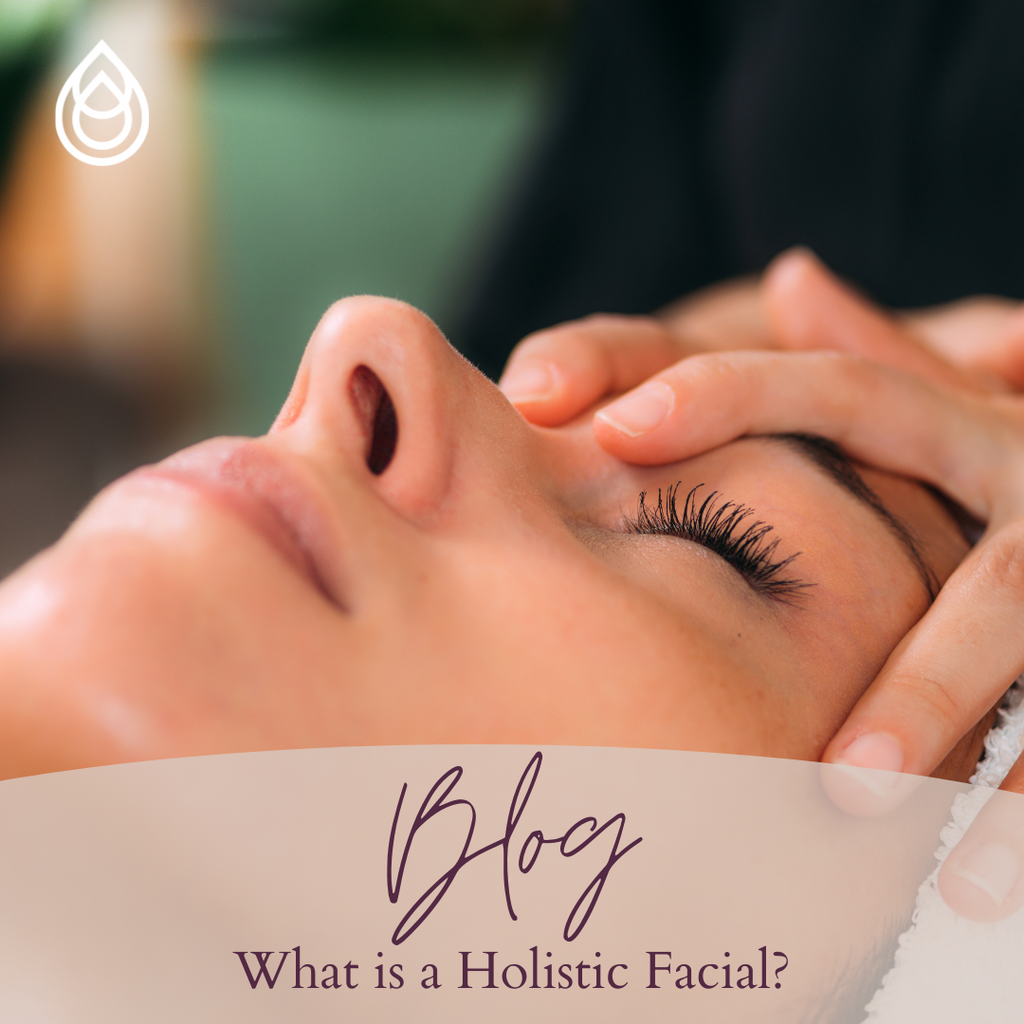 Do you take care of your face? I mean, really take care of your face. With holistic products that both pamper and benefit – all of you. This is not the usual cleanse, tone, and moisturize which you do each morning and night.
I'm talking about a holistic facial. A deep cleanse, exfoliation, hydration, and face massage to finish. With products that come direct from mother earth and smell absolutely divine. Healing, relaxing, but above all else, actually beneficial to your skin. Read on to learn more about why you should be incorporating a holistic facial into your skincare routine.
What is a Facial?
A facial is both relaxing and rewarding. It helps to take care of your face skin through a series of treatments. These include:
Cleansing
Exfoliating
Hydrating
Massaging
Usually, a facial is performed by a qualified esthetician. The skincare package may vary from provider to provider, but it should include these basics, which we are going to talk about a little bit more.
What Makes a Facial Holistic
A holistic facial follows the same process as other holistic skincare treatments, except it is performed on your face. In other words: Products and Person. The products used in a holistic facial are usually natural and/or organic, just as mother nature intended. And holistic means looking at a person as a whole, not just one specific part or problem. So, it goes without saying that skin analysis is part of our holistic facial process here at Your Body Needs.
Products Used in a Holistic Facial
Let's take a closer look at some of products which we use in a holistic facial:
Benefits of a Holistic Facial
Don't underestimate the benefits of a holistic facial! Let's breakdown the process and list the benefits of each stage:
Skin Analysis: An analysis helps to determine the type of skin that you have: Oily, dry, mature, combination and/or sensitive. Different types of skin benefit from different types of essential oils, hydrosols, and carrier oils. So, this is an essential first step in a holistic facial treatment.
Deep Cleanse: Although you may cleanse your face every day to make sure that dirt and grime don't take up residence without permission, a deep cleanse will help to address the deep-down dirty secrets of your face – and eliminate them. This process opens pores and prepares the skin to be rid of any nasties such as blackheads.
Exfoliation: Exfoliation helps to get rid of dead skin cells. Facial scrubs greatly enhance this process.
Face Massage: As relaxing as it sounds, a face massage also helps to detoxify the skin, smooth out wrinkles and lines, reduce stress and tension in the face, and nourish and moisturize the skin.
Hydration: Good hydration is vital for healthy skin. Hydrosols help in this process – and smell amazing to boot!
A good holistic facial should leave your skin revitalized, brighter, and radiant.
Holistic Facials at Your Body Needs
We finish up all holistic facials with a hot towel. Depending on the type of holistic facial you choose, we may also include High Frequency. We have a range of holistic facials to choose from including those for men, teens, and mature skin. Book your essential holistic facial today or call us to discuss more!